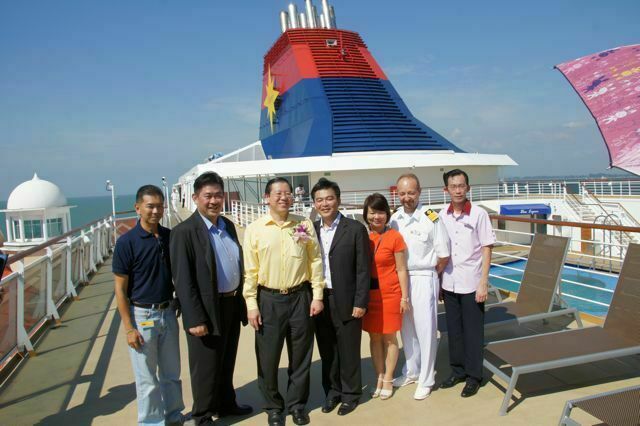 Hwajing Travel and Tours has announced that the travel company celebrated the New Year by being the first company in Southeast Asia and Malaysia to charter a ship for its maiden voyage.
Setting sail from Penang Swettenham Port, the send-off of the SuperStar Gemini was attended by the Chief Minister of Penang Lim Guan Eng, accompanied by Senior Vice President of Sales for Star Cruises Michael Goh, Managing Director of Hwajing Travel and Tours Kenny Cheong Ken Lee, guests and people of Penang.
The newly refurbished SuperStar Gemini sailed to Phuket and Krabi with more than 1,000 guests aboard, according to Hwajing.
The inaugural sailing of SuperStar Gemini was also organized in conjunction with the rebranding of Hwajing Travel and Tours. Speaking at the inaugural launch ceremony, Ken Lee, said: "This maiden voyage of the SuperStar Gemini marks a whole new beginning for Hwajing Travel and Tours. For more than 20 years, Hwajing has been innovating to offer the most rewarding travel experiences and outstanding service for our customers. Today, we also celebrate 20 years of partnership with Star Cruises working to build cruise travel in this region."
Ken Lee continued to say that Penang Swettenham Port is emerging as a preferred port of all in the region, with popular shore excursions facilitated by its proximity to island attractions.
Following the maiden voyage from January 6 to 9, similar sailings were offered until Jan. 24, when the Gemini moved to Singapore.