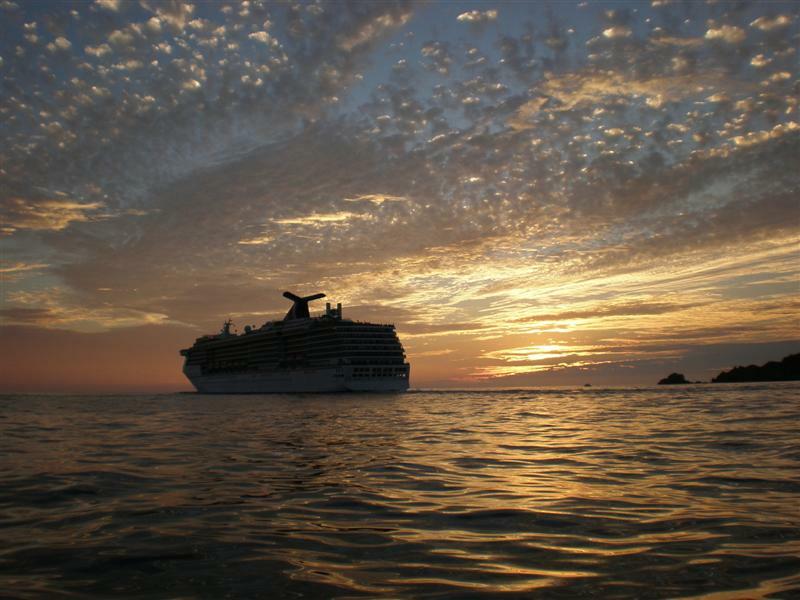 Mexico's cruise traffic on the Pacific side is for the most part in a downward spiral, and the Caribbean side was also down in 2012 from 2011. Mexican Riviera cruise traffic dropped 41 percent, and the Caribbean side fell 26 percent, according to port sources familiar with the situation.
Ensenada may be the only port to have seen an increase in traffic, benefitting not only from the short-cruise market but also from the growing number of cruises from California to Hawaii and coastal California cruises.
Meanwhile, most of the Riviera ports seem to have cruise committees involving the communities and local and state governments as they are trying to rebuild traffic. Port officials told Cruise Industry News they are also working with the cruise lines and with the Florida-Caribbean Cruise Association (FCCA).
As for the Emissions Control Areas going into full force in U.S. and Canadian waters in 2015, sources said that the Mexican government had shown no interest.
At the FCCA, Michele Paige, president, said that Mexico is taking large strides to tackle the issues.
"Mexico is addressing the issues concerning perception and safety and security," she said, noting that Mexico is large country with only a few municipalities being affected by the much-reported drug-related gang violence.
"We want to bring ships back to Mazatlan," Paige said.
"What the individual states are doing is not only safety and security-related, they are working to elevate their product as well.
Undersecretary Luis Alfonso Lugo Platt of the Ministry of Tourism said that the drop off in traffic has been a great concern for the administration, and that the government is continuing to implement strategies to help rebuild the traffic. These efforts include improving the quality of tourism services, adapting the regulatory environment to the tourism industry, and developing new products for passengers.
Working with external advisers, Lugo Platt said a plan has been developed that will help mitigate the drop in traffic. In addition, he said: "We have worked with each destination on their differentiation to make them more appealing and competitive.
"We have also developed new itineraries, and with the FCCA, we have developed a communication plan."
As for Carnival Corporation's announced plans to develop cruise ports in Mexico, Lugo Platt said that the Ministry of Tourism has worked with different public agencies and private enterprises to develop a homeport in the Yucatan, but noted that all maritime infrastructure has to be approved by the government.
Listing some of the government achievements, Lugo Platt noted the elimination of cabotage laws for ships homeported in Mexico, a guide standardizing port procedures for cruise ships calling in Mexico, and improved customs and border control procedures that do not inconvenience passengers.
At Grupo TMM, Bernardo Varela, director of ports and the agency division, said there are no signs that traffic will resume on the Mexican Riviera in the near future. TMM operates Acapulco's cruise terminals and are shipping agents for Royal Caribbean and Norwegian Cruise Line throughout Mexico.
Acapulco ended 2012 with 5,020 passengers from 120,936 in 2011, according to Port Director Octavio Gonzalez, who said the forecast for this year is for 7,070 passengers.
He said the federal government has launched the "Operation Safe Guerrero" in coordination with city and state forces to dismantle crime gangs and restore order in Acapulco. He said crime has been reduced by 87 percent and that domestic and Canadian tourism has returned to normal levels.
"Due to the advance planning of itineraries, we hope to see a rebound in 2014," Gonzalez said.
Excerpt from Cruise Industry News Quarterly Magazine: Winter 2012-2013