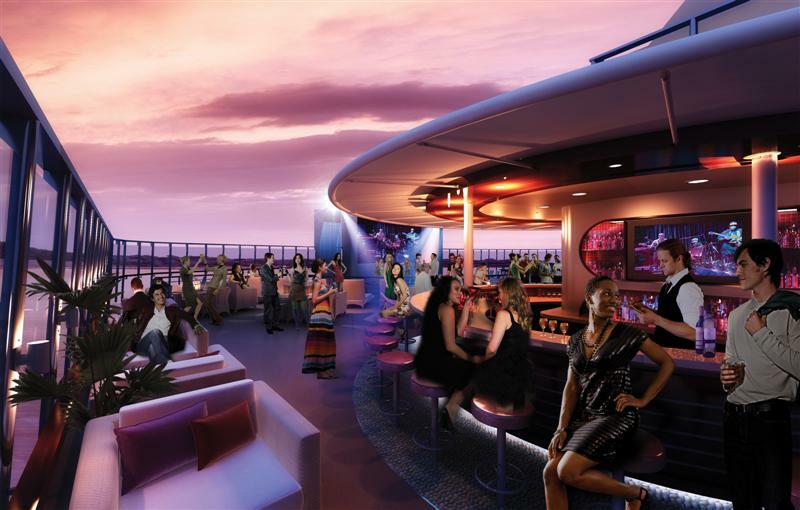 Norwegian Cruise Line will essentially deliver two new ships in 2013, with the Breakaway entering service in May, and the Getaway launching in January 2014, with a busy November and December forecast for the cruise line.
Meanwhile, Norwegian has been testing its iConcierge smartphone app on the Epic.
"It allows guests to use their cell phone to interface with the ship," said Michael Flesch, senior vice president of hotel operations. "It is the way forward with guest connectivity."
The app allows guests to use their own devices to book shore excursions, restaurant reservations and more.
Flesch said so far, he likes what he sees on the Epic and is planning to roll the system out to more ships, and eventually make it a seamless pre-, during-, and post-cruise application, where for instance, post-voyage, passengers can buy photos.
Furthermore, Norwegian has added all-you-can-drink beverage packages on a number of ships at $49 per day per passenger (all guests under a reservation must participate).
"If it goes well, look for a broader roll out in 2013," Flesch added.
More restaurant packages and bundles are also expected, for example, offering a dining package along with a spa package to add value to the passenger experience.
There are different teams at Norwegian to deal with hotel services onboard the existing fleet and new ships.
"We need to make sure we don't drop any balls," Flesch said. "We have a specific group of people we identified for the newbuild project."
Flesch, with his fingers on the pulse, will live on the Breakaway for the first few months of operation.
"It makes it easier, I will be there to make decisions immediately," he said.
The new ships will use only veteran employees, and thus, two years ago, the company put onboard training officers across its fleet.
With new employees coming in, training staff onboard ships will make sure the cruise line is ready.
Flesch, who had just returned from an Asia trip to visit recruiters, said that they have put in place new pre-employment training for all hires, so they can be productive from day one onboard instead of needing two to three weeks of training at sea.
Onboard pricing for internet and phone use for crew has been slashed dramatically for Norwegian employees, and the cruise line offers discounts during low-use times.
Starting with the Epic, the largest room a crew member sleeps in is a double (as opposed to four in one room) – and as many as 40 to 50 percent of crew on the newbuilds at Meyer Werft will be in single cabins.
Flesch is keen on investing in the company's crew.
"We don't want to train them and have them go to other cruise lines. We want them fighting to work here and have a career with us."
Among his direct reports are five vice presidents and a number of directors.
"Hire the right people and get out of their way," answered Flesch, when asked about his leadership style. "Let them do their best work within guidelines. We have a lot of conversations about performance and look at numbers, and make small corrections before things get out of hand."
As for the new ships, Flesch said the Breakaway will be "really New York" and the company is doing a Miami theme for the Getaway.
"It's going to be very specific to Miami with very ground-breaking entertainment," he explained. "These ships are going to take Norwegian further into an area by itself. We are going to execute the Freestyle concept so guests really feel like they are at a resort in Las Vegas."
Excerpt from Cruise Industry News Quarterly Magazine: Winter 2012-2013