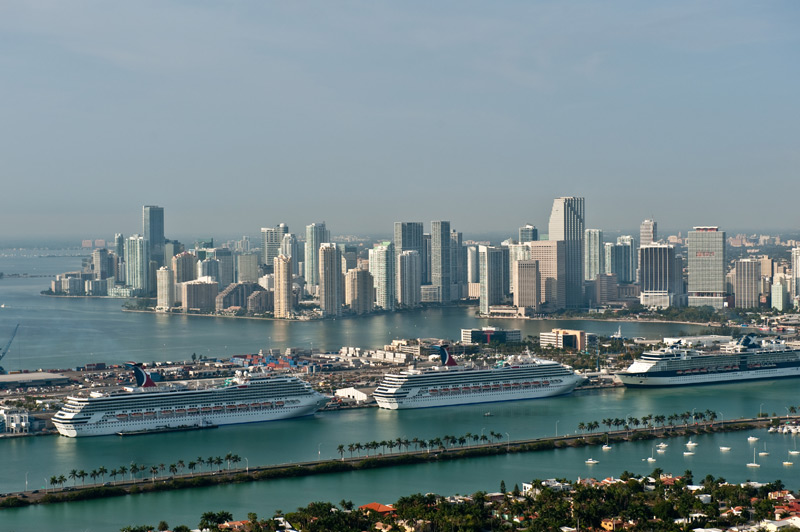 As we are starting on a new year, the industry's attention is focused across a broad range of priorities, from raising ticket prices to reducing operating costs.
In this issue, we are taking a closer look at ship operations.
On the marine side, the lines are concentrating on fuel savings and safety, as well as compliance with new rules and regulations, including the upcoming ECA, while also exploring new technologies, even alternative fuels.
Among the new regulations is the Maritime Labor Convention, and we had the opportunity to speak with the Norwegian Seamen's Union, Nautilus International and the Filipino AMOSUP, as well as leading recruitment companies and industry organizations to get their take on the convention and how it will impact the industry.
On the hotel side, cruise line priorities range from enhancing their product differentiators and delivery to meeting revenue and expense targets. At the same time, they are introducing new dining and entertainment experiences and working on more new ideas for the next generation of ships.
All of this benefits customers, suppliers and the shipyards and contractors that build and refurbish ships.
Ports are also among the benefactors, and since our destination focus for this issue is North America, we have spoken with every major port that serves cruise ships in the United States, Canada and Mexico.
Our company profile is on Royal Caribbean International, and we found it inspiring to talk to Adam Goldstein and some of his senior executive team whom all expressed strong enthusiasm and dedication to the brand and to the industry.
The new ship we are covering in this issue is the Celebrity Reflection, which completes the brand's five-ship Solstice class. While onboard, we had the chance to interview the staff captain and the guest relations manager – equally dedicated and enthusiastic about their jobs and their brand.
We are very positive going into the new year and look forward to continue our work within the cruise industry.
Calm winds for 2013.
Angela Reale Mathisen & Oivind Mathisen

Publishers
Excerpt from Cruise Industry News Quarterly Magazine: Winter 2012-2013