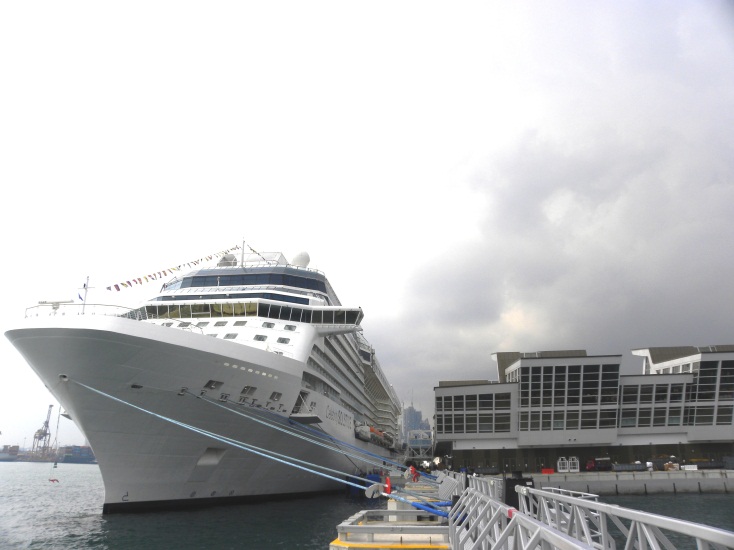 The Celebrity Solstice docked at the Marina Bay Cruise Centre Singapore (MBCCS) last week, the first stop in her maiden voyage to Asia.
Following closely behind the Celebrity Solstice will be the Celebrity Millennium, which will home-port at MBCCS from December 8, 2012, using Singapore and MBCCS as its hub for its Asian voyages in the coming year.
Both world-class ships are operated by Royal Caribbean Cruises, which has chosen Singapore and MBCCS as the springboard to cruise destinations within the region. This significantly underscores the cruise company's confidence that Singapore and MBCCS have the resources and facilities to accommodate its cruise liners' foray into Asia, and ultimately be the catalyst to grow the cruise industry within the region.
Melvin Vu, Chief Executive Officer of SATS-Creuers Cruise Services (SCCS) said: "MBCCS was built to dock bigger cruise ships and enhance cruise passengers' experience, and Celebrity Solstice and Celebrity Millennium will definitely enjoy their stays. Our facilities and proximity to the city centre have been the key reasons for Celebrity Cruises' decision to use our terminal, providing passengers with a seamless transition from the luxury vessels to the vibrancy and unique appeal of Singapore. We look forward to welcoming more premium cruise ships to MBCCS and giving Singaporeans a rich variety of travel options and reaffirming our status as a world-class cruise hub."
The four-year-old Celebrity Solstice features a wide range of premium dining and activity choices in keeping with the legendary Celebrity cruising experience.
In conjunction with the arrival of Celebrity Solstice, a new DriveCruise service has been introduced at MBCCS, giving cruise passengers special parking rates and a valet service to ensure an uninterrupted passage from car to cruise ship. Upon their return to MBCCS, the valet service will move passengers' cars to the pick-up area, expediting processing time and promising the perfect end to any cruise holiday.