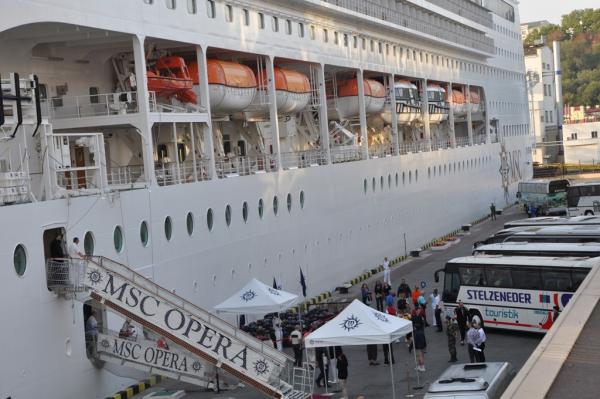 Tomorrow, the MSC Opera is sailing her third and last roundtrip cruise this season from the Black Sea to the Mediterranean, embarking passengers in Odessa.
Sailing from Odessa, Oct. 14 to 27, calls include Istanbul, Katakolon, Dubrovnik, Venice, Split, – Bari, Piraeus and Yalta.
According to the manager of the Odessa passenger terminal Nikolay Makovetsky, the first interporting calls took place on Sept. 21 and Oct. 3. A total of 336 passengers from CIS countries (commonwealth of independent states – former Soviet republics) were aboard the first two sailings.
Cruise rates range from EUR 1,256 to 2,886 per person, plus port charges, according to the Port of Odessa.