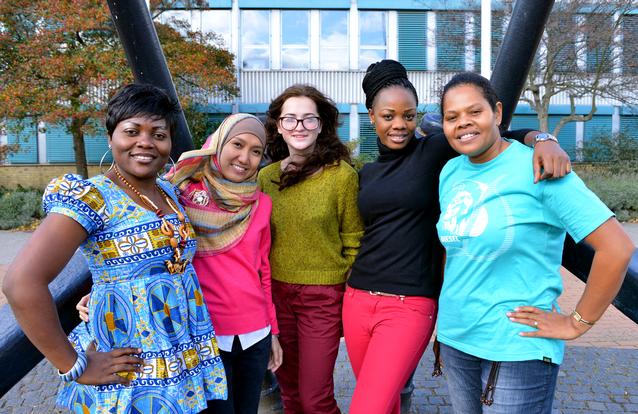 Five women, the first all-female line up of students funded by the ITF's Seafarers' Trust, have enrolled this month into their courses at the World Maritime University (WMU).
The trust has been sponsoring students at the WMU, in Malmo, Sweden, since 1987; the university was set up by the International Maritime Organization. Efforts to promote opportunities for women have led to the first all-women intake of students sponsored by the trust to enroll at the WMU.
According to the ITF, among the students is Kataki Ofa Qarase, also the first holder of the Greg Oca scholarship, which the trustees inaugurated in 2012 in the memory of Captain Gregorio Oca. The former chair of the Associated Marine Officers' and Seamen's Union of the Philippines (AMOSUP), Oca died in 2010. Qarase, from Fiji National University's marine and ports training department in Suva is a ship master and lecturer in nautical science; she is studying maritime safety and environmental administration. The Greg Oca scholarship will provide her with the opportunity to visit the Philippines and see the training and maritime facilities there established by Oca and the AMOSUP.
The other students are: Franka Foncham from the ministry of transport in Cameroon, who is studying shipping and port management; Rezky Hamza from the Indonesian National Shipping Agency, who is on a shipping and port management course; Alina Prylipko of the Ukrainian Inspectorate for Training and Certification of Seafarers, who has enrolled onto maritime education and training studies and Magdalene Ofori Addai from the Ghana Maritime Authority, who is studying maritime law and policy.