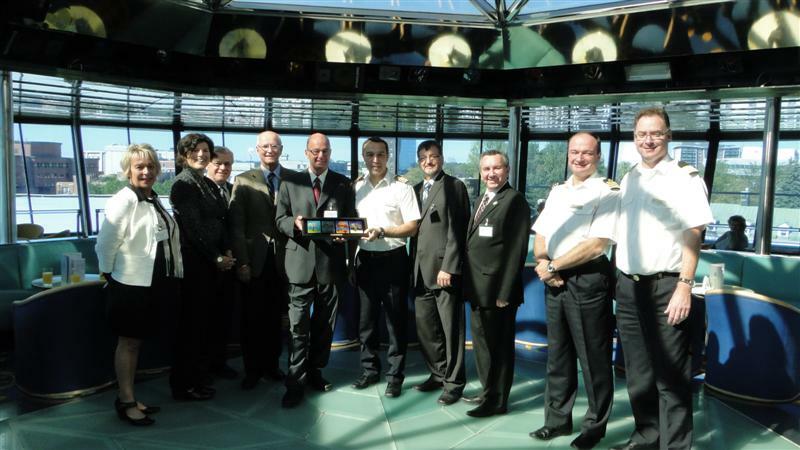 Trois Rivieres welcomed its first ever cruise ship on Thursday Sept. 20, when the Balmoral docked for Fred. Olsen Cruise Line, with 1,200 passengers and 500 crew aboard
"I have met many passengers since this morning, and I have heard only positive comments. They find Trois-Rivières clean and welcoming. I feel that this day is a great success," said Trois-Rivières mayor, Yves Lévesque.
Just before noon, the captain of the Balmoral welcomed a few local dignitaries, including Mayor Yves Lévesque, the General Manager of Innovation et Développement économique Trois-Rivières, Yves Marchand, and CEO of the port, Gaétan Boivin, for an official ceremony to mark his ship's first call in Trois-Rivières.
He received a work of art by artist Sylvie Leblanc, a book about the city and a basket of local products. The captain presented his hosts with a souvenir plaque from the Balmoral.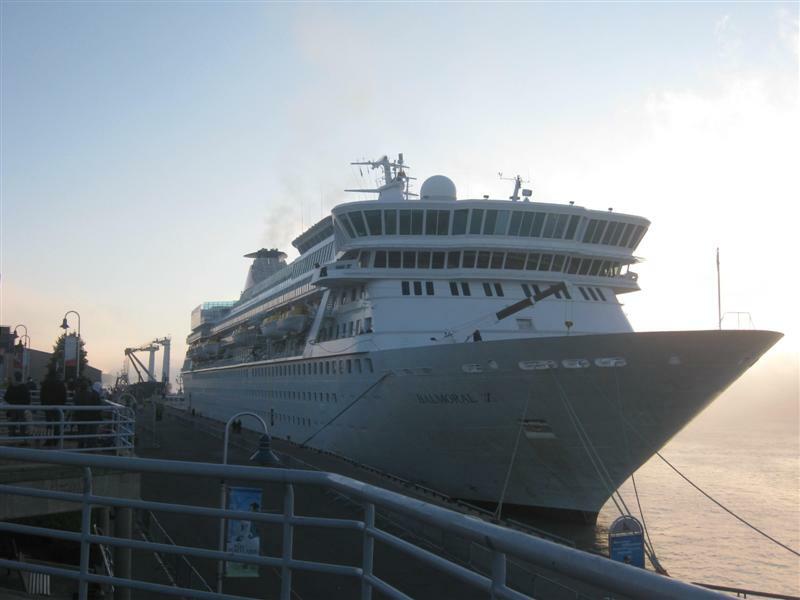 "We received a very warm welcome from the entire crew. We talked with the captain, and were delighted to hear that they were very happy with the welcome they received in Trois-Rivières. Comments from the passengers have been very flattering for Trois-Rivières, and we are confident that this good first impression means the experience will be repeated in the future," added Yves Marchand.
To greet the passengers from the Balmoral, a special team of 70 people was created. Some of them worked as security volunteers, others offered guided tours to our cruise guests. Reminiscent of the Délices d'automne, a dozen local producers were on hand to offer free samples of our regional specialties.
"We are proud to have convinced the Fred Olsen Cruise Line to trust us. trust us. Today was a first, but I am convinced that this is just the beginning," noted Yolande Masse, Director of Tourisme Trois-Rivières. Incidentally, next Tuesday, September 25, a second ship, the Quest for Adventure, will stop for a visit. A third ship, the Seabourn Sojourn, has also confirmed it will arrive in September 2013.
Trois Rivieres a city in the Mauricie region of Quebec, Canada, is located on the Saint Lawrence River, about halfway between Montreal and Quebec City. The city hosts an annual major street (auto) race.