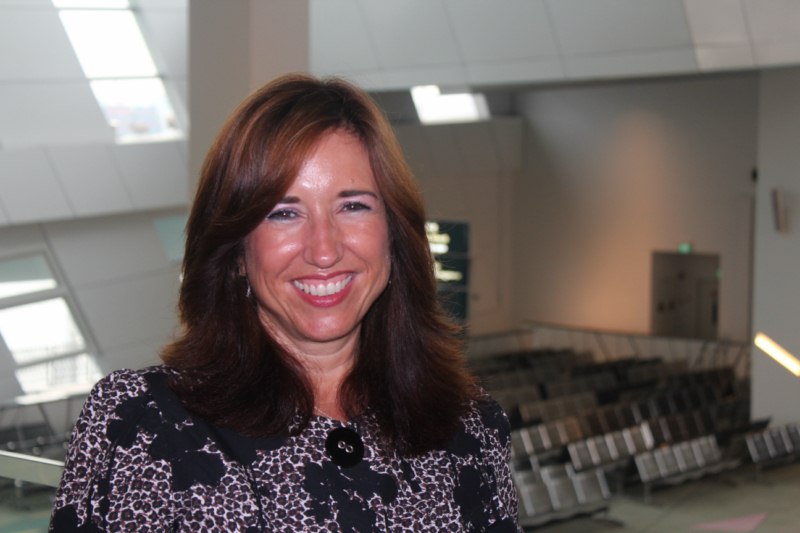 Christine Duffy, president and CEO of the Cruise Lines International Association, underscored that there needs to be a more focused effort on the part of local governments to meet passenger expectations in Asia-Pacific. That means building proper infrastructure where it is lacking, organizing relevant shore excursions, and coordinating with local communities to ensure smooth execution of cruise calls.
Sitting down in Singapore at the Cruise Shipping Asia-Pacific conference and trade show with Cruise Industry News, Duffy said it was a bit of a chicken and egg situation regarding port infrastructure, which almost all cruise line executives in attendance said was lagging behind in transit ports during various industry panels.
"At this point in time our members are making bigger commitments to the region," she noted, in response to a question about Asian market potential hopes. "Carnival Corporation has opened offices in Japan and is opening one in Singapore. Royal Caribbean is moving in ships. People have always believed the potential and now we're seeing commitments and investments."
Duffy said the industry needs to make sure it is not just about investment in homeports, but also in smaller port communities to support itinerary planning and development.
CLIA is assisting in the Asia market by working closely with the Asia Cruise Association and the International Cruise Council Australasia to help build awareness in the region.
"We help coordinate on travel agent training," Duffy continued. "CLIA has been doing that for 40 years," she said, noting that CLIA is customizing agent training for specific markets.
However, developing any new market is hard work, and the industry has learned its lessons over time, Duffy explained, pointing to Asia being able to learn from recent explosive cruise sector growth in Australia and New Zealand.
"We're talking a lot about the deployment of ships, but there is also a lot of work to be done on engaging and educating the travel agent community."
Duffy commented that she looks at Asia as smaller regional markets.
"We think about it from different source markets," she said. "Japan is a source market and destination market. Singapore is a bit of both. China has major potential as a source market, and there are so many other destinations in Asia ships can visit from the main homeports."
CLIA, meanwhile, is looking at the industry as a global industry and one industry, Duffy added. "We're trying to work more closely with our sister associations and provide support."