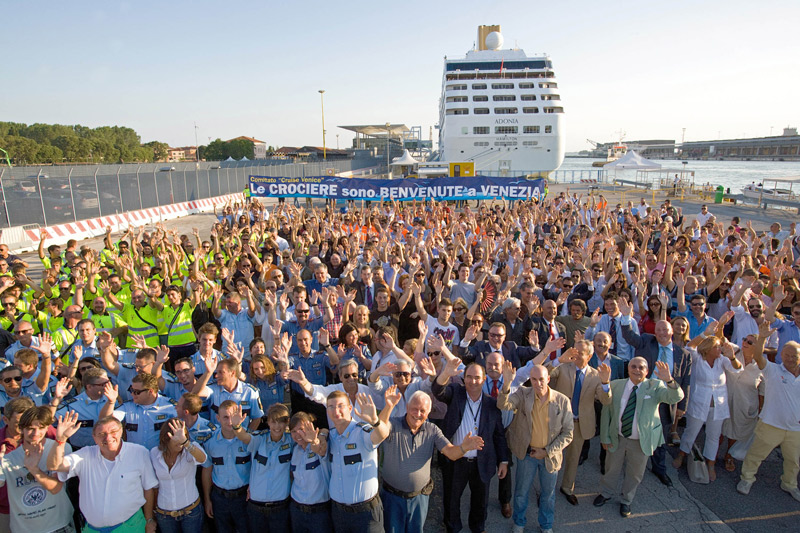 More than 600 people — porters, mooring, security, hospitality and tourism operators recently met at the Venice passenger terminal to support the cruise industry.
According to the Chairman of the Cruise Venice Committee, Massimo Bernardo, the intention was not to demonstrate its strength vis-a-vis those who want to close the harbor for large cruise ships, but to send a message to Venice as a whole.
"It is necessary to understand the importance of supporting over 3,000 jobs, the income of hundreds of households, but above all the cultural interest which Venice is able to raise: in Venice, a cruise begins precisely with a visit to the city itself," Bernardo said in a prepared statement. The participants responded to an appeal launched by the Cruise Venice Committee, an association which promotes and supports the Laguna's cruise industry. The cruise traffic has made the city Europe's main homeport.