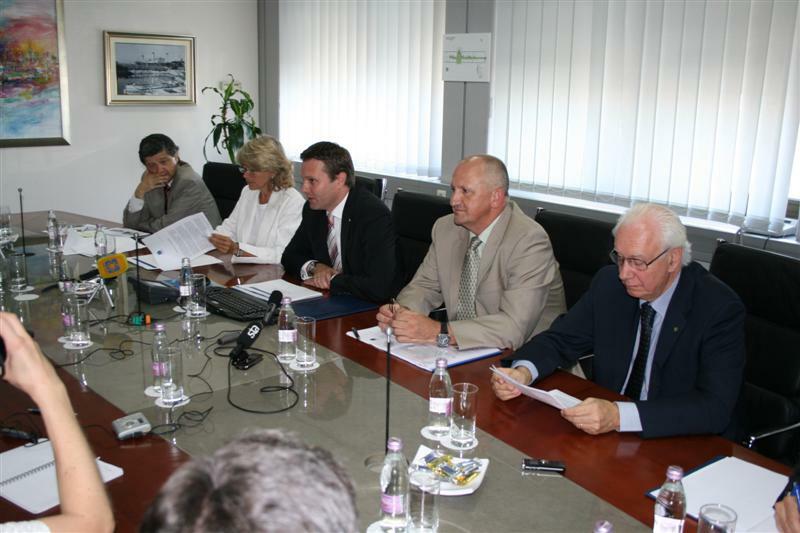 The Association of North Adriatic Ports (NAPA) announced today that the port of Koper assumes the presidency of the five-port association. Founded in November 2009, the presidency has changed every six months, starting with Koper and ending with Rijeka, thus completing its first cycle of president changes.
With member ports Koper, Ravenna, Rijeka, Trieste and Venice, NAPA is promoting the North Adriatic for its transport corridors to the Mediterranean and Southern Europe as well as to the Baltic and regionally. According to NAPA its members represent the shortest transport distance for cargo from the Near and Far East to Central and East European markets. In addition, the ports are popular cruise destinations and in some cases major homeports.
Photo, from left to the right: Mr. Galliano di Marco (Port of Ravenna), Mrs. Marina Monassi (Port of Trieste), Mr. Gregor Veselko (Port of Koper), Mr. Bojan Hlača (Port of Rijeka) and Mr. Paolo Costa (Port of Venice).