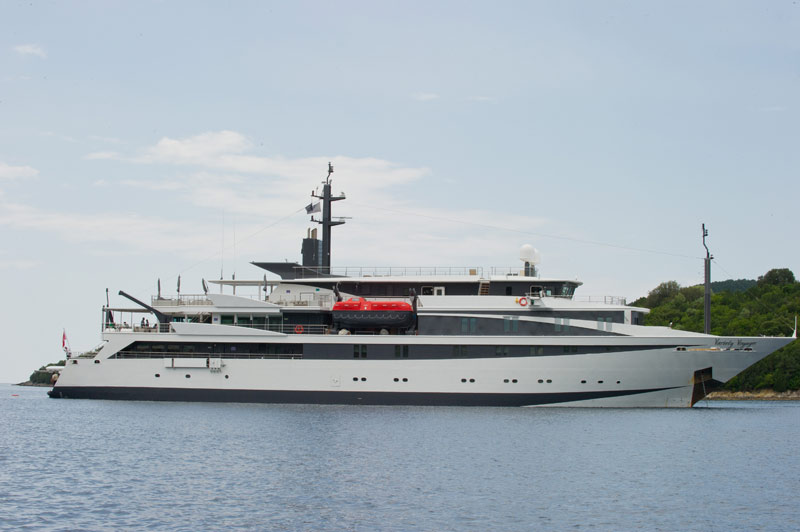 Variety Cruises' new build 223-foot, state-of-the-art Mega Yacht, Variety Voyager, debuted in May and is the first sea-going vessel to become a member of the exclusive Preferred Hotels & Resorts' Preferred
Boutique Collection.
This vessel was constructed in Perama Shipyards, Greece at a cost of 29 Million Euro.
The Variety Voyager offers36 cabins for just 72 passengers, sleek modern design, ample deck space, unobstructed views of the ocean and ports, along with an attentive 28-member service crew.
"We are proud to present this exquisite ship as part of Variety Cruises' 11-vessel fleet," said Yiannis Vontas, Variety Cruises Senior Partner and Executive Vice President of Development & Marketing. "Launching this brand new ship is a testament to the continued growth of our company and of the increased demand for small ship cruising."
The Variety Voyager is presently operating exclusive charters and scheduled cruises in the Adriatic, from Venice, Trieste, Dubrovnik and Split. It is now deployed in the West Mediterranean for a four-month cruise season with sailings from Nice, France and Salerno, Italy on the new Romantic Rivieras itinerary starting July 14.