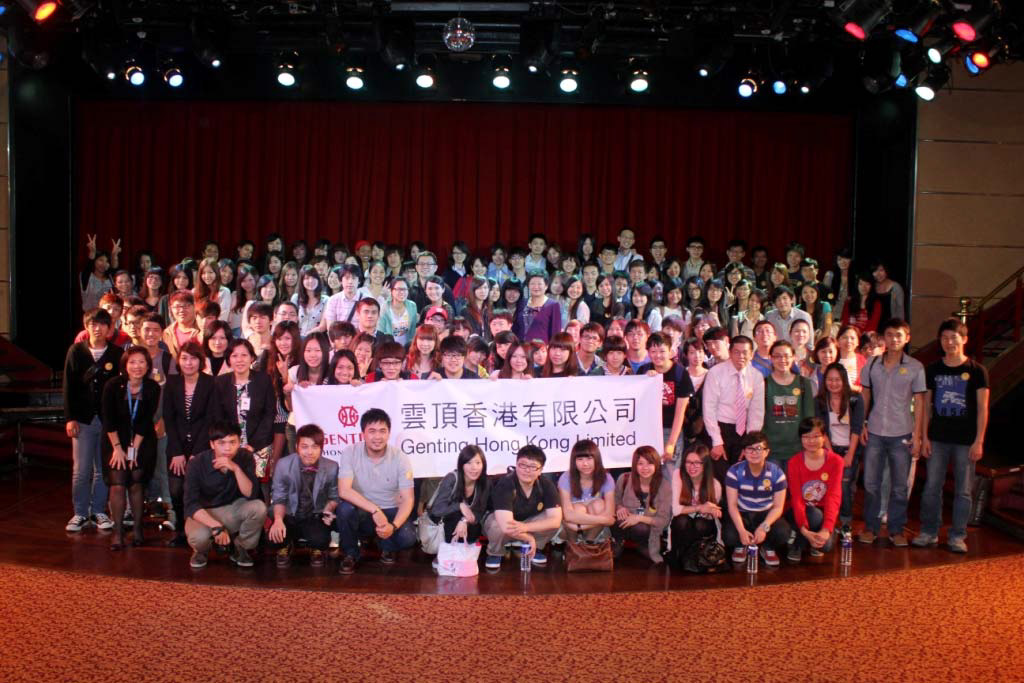 Genting Hong Kong welcomed 150 students (May 11th) from four Taiwan education institutions onboard SuperStar Aquarius to attend "Star Cruises Open House", an ongoing initiative which invites students from tourism and hospitality institutions in the region to gain an in-depth understanding of hospitality on cruise ships.
Students from Fu Jen Catholic University (The Department of Restaurant, Hotel and Institutional Management), Chungyu Institute of Technology (The Department of Leisure, Recreation & Tourism Management), Ming Chuan University (School of Tourism) and Kainan University (School of Tourism and Transportation), went onboard SuperStar Aquarius.
This follows the Open House organized in Hong Kong onboard Star Pisces on May 3rd with a participation of over 100 students from Chinese University of Hong Kong, HKU SPACE Po Leung Kuk Community College, Community College of Cty University and Hong Kong Travel & Tourism Training Centre.
The open house initiative will also run on SuperStar Libra in Malaysia and SuperStar Virgo in Singapore this year.
Ms. Vivian Sim, Senior Vice President of Corporate Communications & PR, Genting Hong Kong, said, "As a leading tourism and hospitality enterprise in Asia Pacific, we are glad to be in a position to share our wealth of experience and insights with tourism students in the region. We hope they will gain a valuable out-of-classroom understanding of hospitality."
"A better informed workforce will contribute to the healthy growth of the cruise industry," she added. "We believe that the Open House initiative will inspire students to look at the industry with a keen perspective and hope to attract even more talented candidates into our growing industry."
The students on the 51,039-tonne SuperStar Aquarius toured the vessel and her various accommodations, recreation, F&B and entertainment facilities before attending presentations by Genting Hong Kong's various departments including Hotel Operations and Human Resources. Their curiosity about cruise hotel operations and career prospects with Star Cruises were answered by the crew members and company representatives.