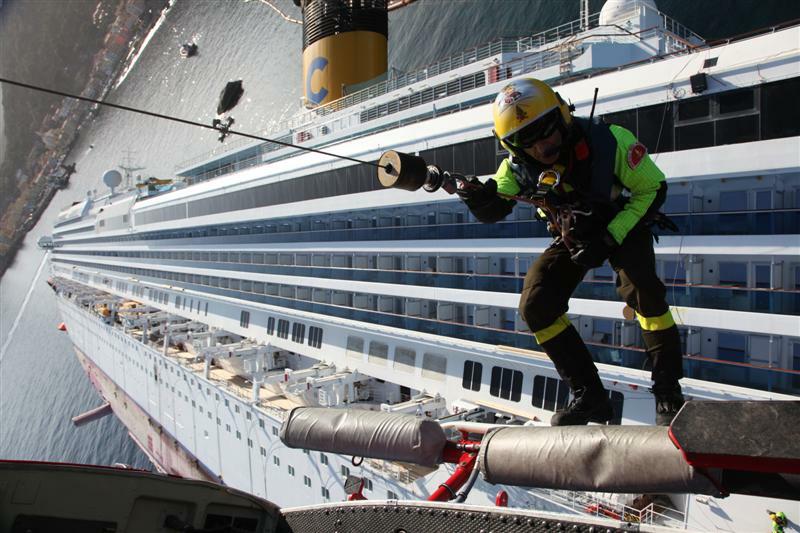 "In the unlikely event of having to abandon ship" is how the importance of lifeboat drills is typically stated to passengers. With the Costa Concordia grounding and the lingering pictures of the capsized ship, that event may not seem so unlikely anymore to the millions watching television and reading newspapers.
But the fact is that major incidents are unlikely, considering that more than 19 million people cruised in 2011 and more are expected to cruise in 2012.
Over the past 30 years, eight cruise ships have sunk, resulting in a total loss of life of 36 people, most of whom were crew on the tall ship Fantome, attempting to outrun a hurricane, when it sank in the Caribbean in 1998 (see sidebar). Today, the Concordia incident adds 17 more to that list, and perhaps 16 more that were missing at press time.
While any loss of life is one too many, the modern-day cruise industry has a strong safety record, having carried more than 200 million passengers over the past 30 years.
And not to forget, more than 4,000 people were safely evacuated off the Concordia under very difficult circumstances, despite the many media reports of panic and chaos.
There are many systems and procedures in place to ensure the safety of passengers and crew, but it boils down to the human factor: the competence and professionalism of officers and crew, which in turn is put into place through training and recruitment.
Life-saving equipment includes lifeboats on each side, capable of accommodating at least 50 percent of the people onboard, so that the lifeboats on both sides will accommodate at least 100 percent of the people onboard. In addition are inflatable rafts for at least 25 percent of the people onboard. The latest generation of lifeboats are bigger and better equipped, enclosed and self-righting. New regulations are intended to make release and retrieval systems safer. Ships also carry lifejackets for passengers and crew, as well as immersion suits for crew.
With new ships designed according to the safe-return-to-port principle, however, lifesaving devices are intended as the last resort. Ships built after July 1, 2010 shall be "their own best lifeboat" – with redundancies in powerplants and other systems, ability to withstand a certain amount of damage to watertight departments, and provide "safe" areas for passengers and crew.
The Concordia, however, suffered damage it was not designed to withstand, according to experts, damage that would be very difficult for any ship, whether old or new, to survive.
And no matter how good the equipment is, it comes down the people operating the ships. The "unknown" variable is that no matter how qualified and competent, people can still suffer lapses in judgment or "brain freeze," find themselves in an unlikely scenario of a chain of events that no one expected, or just bad luck. Costa officials have stated that there is no way they could have trained for the Concordia grounding.
However, there are resources available for assessing and training officers from simulators to psychological profiling. Safeguards include bridge resource management and open working environments where everybody should be able to question the captain if they think he is wrong.
Excerpt from Cruise Industry News Quarterly Magazine: Spring 2012