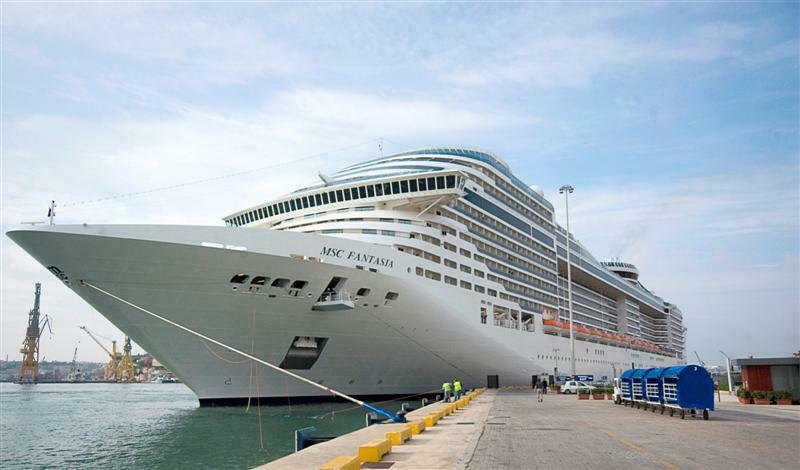 Port costs, return on shore excursions and sailing distances (fuel costs) drive itinerary planning today, according to Neil Palomba, corporate operating officer for MSC Cruises and chairman of the port subcommittee of the European Cruise Council. Palomba said that while deployment strategy is fundamentally passenger-centric, other factors are increasingly affecting the planning process.
The global financial crises, political turmoil sweeping Northern Africa, as well as Europe, devastating natural disasters, and escalating fuel prices are forcing operators to be more pragmatic and cost conscious. "Hence," he said, "we are looking at two main variables: port and fuel costs.
"If port costs go up at the same time that fuel costs go up, we cannot absorb the added costs unless we are able to raise ticket price, which is difficult to do in today's economy. Hence, we chose our ports very carefully."
New destinations should be especially sensitive to cruise lines' needs, according to Palomba, as there is no natural demand, for instance, for cruises from the Emirates, so the line has to spend more on marketing and aggressive pricing to create demand.
In addition to port fees and taxes, Palomba said that berth reservations remain a problem throughout much of the Mediterranean. He said that MedCruise has developed guidelines for berth reservations modeled on systems already implemented by some major ports.
Greece has recently taken steps to make itself more cruise friendly by starting the process to lift its cabotage requirements. "As an industry, we have been asking the Greek authorities to make this happen for some time," Palomba said. "We can contribute more to the Greek economy by homeporting ships in Greece, but it must make financial sense. "If taxes and fees are too high, they render a port uncompetitive. And in Greece, we are facing high fees, which the local authorities have reviewed at our insistence. They have modified the fee structure, but in doing so, actually managed to increase our costs," he continued.
Meanwhile, Turkey is a fast-growing cruise destination and also has homeport potential, but again, has a cost environment that is not competitive, Palomba said. "We are considering not only the port fees and taxes, but also the cost of transiting the Dardanelles Strait." Turkish authorities have reviewed and modified costs, but the overall savings are miniscule, according to Palomba.
Another high-cost area is South America, where Palomba said operating costs are jeopardizing future growth. "There is much more we can do to develop South American markets," he said, "but the costs are too high and do not encourage us to build up as much as we could have done.
"We have tried to extend the season and open up new market segments, but the yields we generated outside the normal season were too low."
In order to plan perfectly, Palomba said he would need a crystal ball, but lacking that, the cruise line plans as best as it can, taking market conditions and world events into account. In addition, there is always a plan B. "You can never anticipate everything that will happen," he said, "but as an industry we have the ability to make changes quickly."
In addition are the realities of the marketplace. "We are living in an economic downturn," Palomba said. "The consumers are being squeezed from every side and are not able to pay more for their vacations. Hence, ports cannot expect cruise lines to pay higher fees and taxes. Instead, they should optimize their business so they can reduce their own expenses and, as a consequence, reduce the fees they charge. By doing so, they may get more and bigger ships and more passengers, creating an economic windfall for a port and its community.
Palomba said that the bottom line is to design itineraries with ports that are financially attractive.
Excerpt from Cruise Industry News Quarterly Magazine: Spring 2012