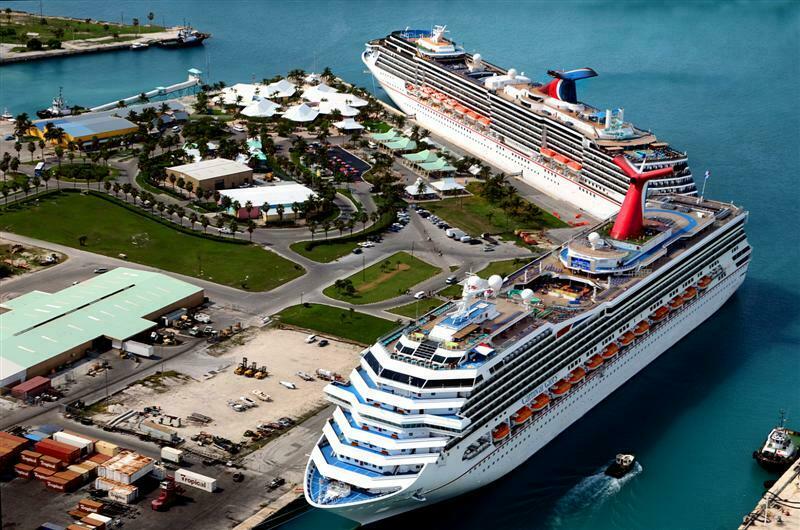 The cruise industry provides a value-based sector to the overall tourism product mix in the Caribbean, according to Ricky Skerritt, chairman of the Caribbean Tourism Organization (CTO). However, no shortage of unique challenges remain for Skerritt and the entire Caribbean.
"The biggest challenge is to re-invent our destinations all over the region into something new and exciting, while at the same time engaging our visitors in ways that spread the benefits as widely as possible. In effect, we need to provide great value and deliver a world-class destination experience on a continuous basis. The perception in the travel industry is that much of the region has gone 'stale,'" explained the chairman.
The winter season in the Caribbean is shorter than ever, with the ships coming later and leaving earlier, while emerging markets seem to be force-fed with tonnage.
While the islands work together to attract cruise calls, they are also competing, quite fiercely, for every last berth reservation.
"Unfortunately, there is constant competition between the governments to attract ships, and at a local level there is heavy price gouging between competing tour and taxi operators to get the business. I see no immediate end in sight to this scenario as the recent downturn in the land-based business has caused cruise tourism to become even more important to the region. Cruise has become big business in many islands and everyone wants a piece of the action," Skerritt noted.
"Understandably, the cruise lines have repeatedly used this inter-island rivalry to their advantage to keep local prices down. The positive side is that it has forced our ports and tour suppliers to become lean and more value conscious in order to survive. However, the present situation is not sustainable."
The industry remains a mutual partner to the Caribbean, however.
"We know the ships need ports as part of their product because the customers still demand it," Skerritt continued. "We also know that some cruise ships generate significant onboard revenue through their shore-ex programs. We know that some land-based tourists have said that their introduction to that destination first came via a previous cruise visit. And we definitely have experienced cruise-generated economic growth in our islands."
"The on-shore expenditure from the huge volume of passengers brings significant benefits to numerous people and institutions in our region," Skerritt added.
"Until recently the CTO has been guilty of mostly ignoring the cruise sector in our education, research and marketing programs, while the Caribbean Hotel & Tourism Association has been historically hostile to cruising and have not, for example, developed active cruise-conversion programs. I believe it is time for all of us to do more to increase the cruise-sector-related benefits to our destinations – together."
Excerpt from Cruise Industry News Quarterly Magazine: Spring 2012