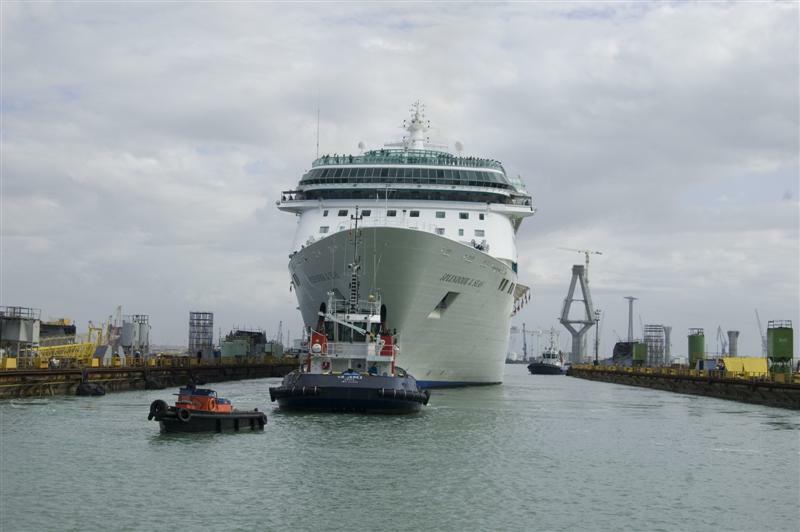 Royal Caribbean International signed an agreement today in Cadiz, Spain with Reparaciones Navantia for the extensive revitalization of their Vision-class ship Splendour of the Seas. The agreement was signed by Luis Cacho, Consejero Delegado de Navantia and Kevin Douglas, Vice President, Newbuild, Royal Caribbean International.
Splendour of the Seas arrived at the Navantia ship yard this week and the shipyard expects 550 workers, including engineers, architects, interior designers, builders and technology specialists to work on the ship – generating a total of more than one hundred thousand man hours throughout the five week dry dock.
While in dry dock, the ship will receive a new "duck tail," an extension to the bridge wings as well as undergo regularly scheduled maintenance work on the propellers, rudders and tail shafts. Upon completion, Splendour will feature a variety of new dining venues and guest amenities, 124 new balconies, a host of new stateroom amenities including flat panel televisions and upgraded technology throughout the ship. The revitalization is part of an extensive $300 million program to bring the latest innovations to the cruise lines ships across the fleet building on Royal Caribbean's best-in-class global vacation offerings.