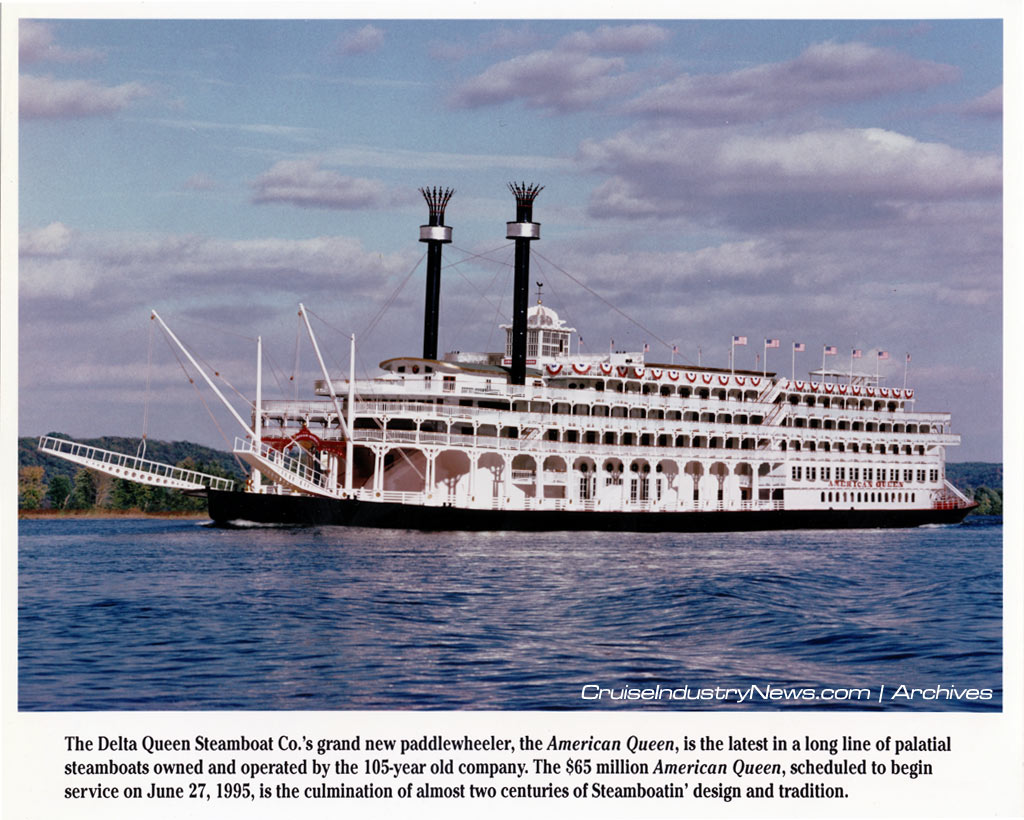 The Great American Steamboat Company will start sailing revenue cruises with the 1995-built American Queen on April 13, 2012. Until then though, the start-up company will have to define its product, hire nearly 300 crew members, and get its riverboat, recently bought for $15.5 million from MARAD, ready for service.
Crew
The biggest challenge may be in hiring American crew, and Jeffrey Krida, CEO, outlined to Cruise Industry News that the company is developing a thorough psyche analysis to be sure to hire crew with the right attitude.
Meanwhile, crew will have an easier life compared to the last time paddle-wheelers sailed on the Mississippi. Onboard crew will be five-weeks on and two-weeks off, compared to six-weeks on in years past.
Additionally, they will have an (almost) off-day during turn-arounds, when the company plans to contract out to shore-side personnel to help turn the ship around.
"This will keep them (crew) fresh," noted Krida, who added that the line aims to produce "unbelievable service from an all American crew."
The company is spending to upgrade crew quarters, including TVs, privacy curtains and internet access, according to Krida.
Ship Upgrades
Beyond the $15.5 million paid to MARAD, the company will spend another $6 million upgrading the American Queen, part of $30 million raised. Significant funds will go towards the engine room, as well as passenger amenities.
Krida stressed the boat was in great condition, despite sitting in lay-up for the last few years.
A new casual no-charge open-air alternative dining venue will be added, highlighting the company's commitment to eliminating all the "nickel and diming."
The company is also vinyl-wrapping a fleet of busses to resemble the steamboat to use on shore excursions.
The busses will follow the boat along rivers, giving the company "total control over the product."
Disney Cruise Line first wrapped busses when it launched in 1998 to give the busses a distinct ship-look, featuring portholes.
Agents
Company executives also outlined their strategy vis-à-vis travel agents during a presentation in New York.
Touting $400/night rates, with included hotel stays, and a transportation deal with Amtrak, agents have the opportunity to earn, they said.
Rebating will not be tolerated and the company will send passengers a complimentary bottle of champagne from their travel agent on the second night of each voyage.