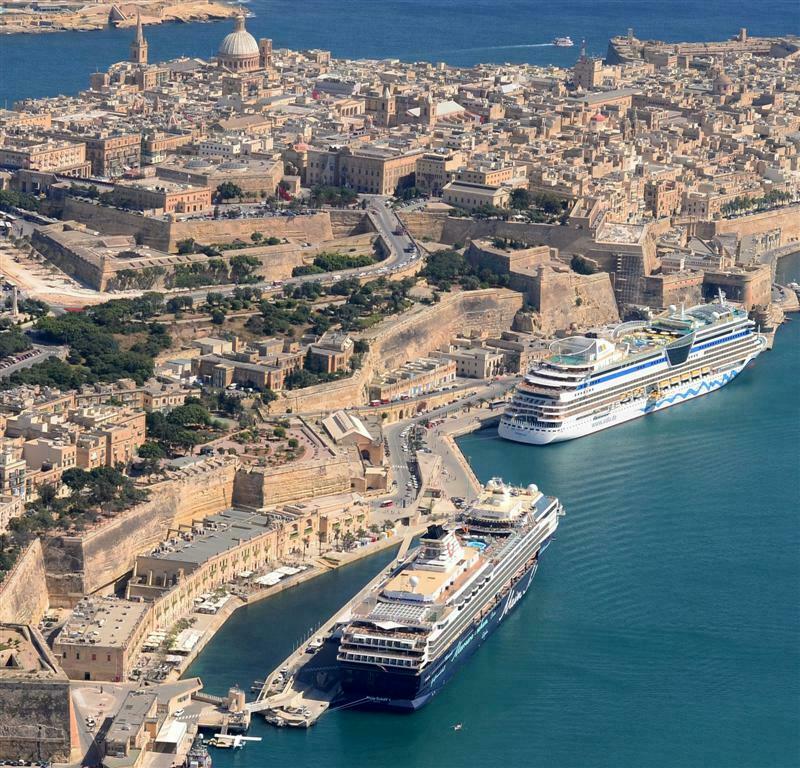 During the month of May, cruise passenger movements totaled 59,002, a 7% increase over May of 2010, at the Valletta Cruise Port in Malta.
Since January of this year, 127,418 passenger movements were registered at Valletta Cruise Port. This is 19% less than the same period last year, when 157,253 passenger movements were registered. As expected the decline in passenger movements during the first months of this year has started to recede and a positive trend is expected over the coming months.
During May 2011 there were 33 vessel calls compared to 34 in 2010 with an average of around 1800 passenger movements per vessel call. This illustrates a sharp increase in the size of vessels calling in Malta. It is clear in comparison to the average passenger movements per vessel call for 2005 was 900. Keeping up with the industry demand, the extension of berthing facilities at Lascaris Wharf were completed in late May by Transport Malta, enhancing the berthing facilities in the Port of Valletta. On the 5th of June, Valletta Cruise Port hosted its first 300 m vessel on Pinto 4/5. The newest addition to the upscale Celebrity Cruise Line fleet, the Celebrity Solstice, was on its maiden call and registers 317 meters in overall length.
On the 1st of May, Mein Schiff 1, called on its first homeport operation at Valletta Cruise Port. Typically during Sunday operations, more than 3,000 passengers are handled and transferred in one day. The excellent cooperation at the pier between TUI Cruises, Valletta Cruise Port and SMS International Shore Operations ensured a smooth turnaround operation.
The busiest day in the month, was the 11th of May, when around 6,000 passenger movements were handled from four vessels.
Valletta Cruise Port wishes to record its appreciation to all the local stakeholders involved in the sector.