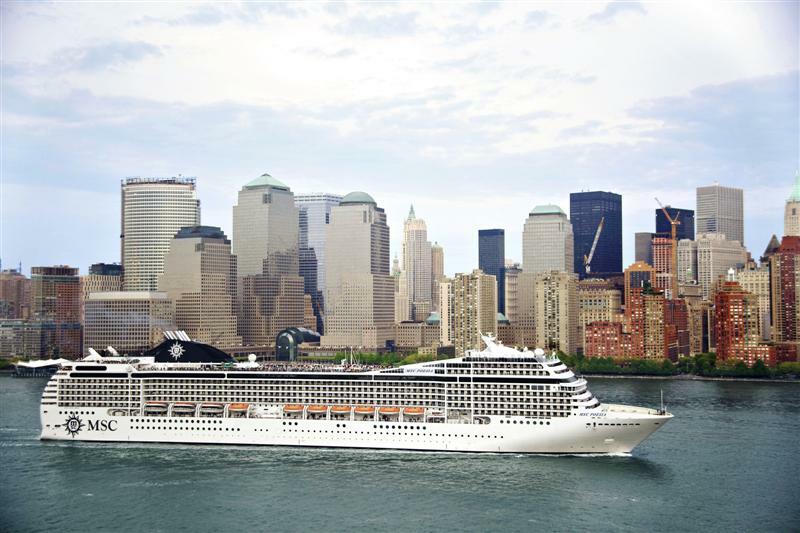 Canada New England must first generate consumer demand, then more summer traffic may build up, according to cruise line CEO's participating in a panel discussion at the Cruise Canada New England Symposium taking place in New York June 14 – 16.
Redeployment of ships typically takes a long time, said Dan Hanrahan, president and CEO of Celebrity Cruises. "Over time, Canada New England has to present a real opportunity to attract more ships."
The region needs more marketing, and the product is better than most people realize, according to Peter Shanks, managing director and president for Cunard Line, who added with only three ships, Cunard is unlikely to increase its deployment in the region.
Kevin Sheehan, CEO of Norwegian Cruise Line, said he had only heard positive things about the ports, and that Norwegian's cut back in the region was temporary and due to drydockings and a retooling of the fleet.
MSC Cruises, which is sailing a fall season this year, following last year, is not coming back in 2012 and possibly not in 2013. Said Rick Sasso, president and CEO of MSC Cruises USA: "This is our second year in Canada New England, but a third year will not happen. Let's hope we can return in 2013. We are seeing a better year this year than we saw in 2010." (Last year, MSC's Canada New England cruises were heavily discounted.)
Added Hanrahan: "If we can sail full somewhere else at a higher price that is what we have to do. Our shareholders demand it."
Deciding Factors
Being able to fill the ships at the right price decides what markets the ships will be in, according to Hanrahan. And, referring to Canada New England, he said: "We have to get beyond the idea that the only reason to cruise here is because of the color of the leaves (fall foliage cruises). But it is not our job to convince consumers to come here.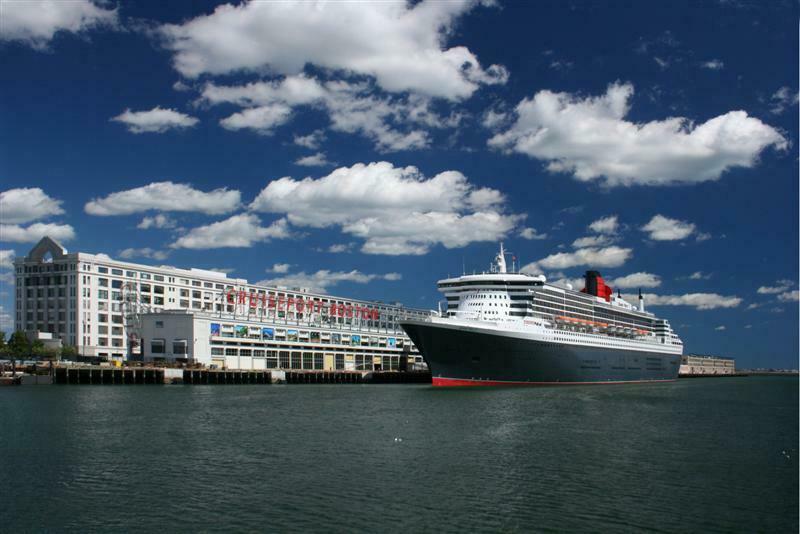 "Your ports have to build consumer demand," he continued. "It can take seven to eight years to develop the market."
Hanrahan noted that on Celebrity's alternating Bermuda and Canada New England cruises, the line generated much higher rates to Bermuda. "Canada New England needs to attract families in the summer," he added.
As for summer cruises, Sheehan also said it was a bit of a challenge since Norwegian makes most of its money in August and to him, spring itineraries would make more sense than summer cruises.
Sasso added that the Mediterranean season was up to 50 percent more profitable than any other summer deployment, and that June, July and August were the most important months for driving earnings.
"There is little chance of MSC ever coming to Canada New England in the summer," he said.
Consumer Demand
Consumer marketing can be done directly or through travel agents, but agents represent a caveat, according to Hanrahan, who explained that they were likely to sell the most profitable cruises, which were more likely to be in the Mediterranean than in Canada New England.
In addition, "in a world of sameness" it is important to focus marketing efforts on something that stands out, according to Sheehan.
"If you can build pyramids in your ports that would be a big draw," said Hanhrahan. "It is amazing to what extent people will go to see pyramids."
Speaking for small-ship line American Cruise Line, Charles Robertson, president and CEO, said that the brand has seen strong growth in passengers coming from Germany and Australia – especially for the Canada New England itineraries. But he also said that while the region used to account for 100 percent of the line's summer program, as it has grown that has been reduced to 50 percent.
Otherwise, Canada New England is largely a fly market with passengers coming mainly from the West Coast, the Midwest and the South.
The exception may be Crystal Cruises. Gregg Michel, president and CEO, said these cruises offer passengers something close without the hassle of long flights, and still a diversity of destinations. Next year, Crystal will offer a seven-day cruise roundtrip from Montreal, including a call at Saint Pierre and Miquelon. "We will try it (2012) and see how it goes," Michel said.
Pitching the Lines
Referring to ports and destinations pitching the cruise lines for ship calls, Sasso said: "You must find the right pressure point so you do not become annoying while plugging away. Keep visiting us without being annoying."
Sasso also noted that safety and security were paramount in any ship calls and that any incidents tended to have a long term negative effect.
Sasso also appealed for the ports support in response to local interest groups opposed to the cruise industry.
"You have to be the voice on behalf of the industry in communities where there may be local coalitions opposed," he said. "We are concerned about going to places where people talk negatively about us."
Charles Robertson, president and CEO of American Cruise Line, noted that sometimes municipalities will do almost anything to get ships in, but the harbor authorities may be less enthusiastic.
On the costs side, Hanrahan addeds that as the fixed costs (of operating ships) are so large, the variable costs that the cruise line can manage has become very important.
As for the itinerary changes following the unrest in Northern Africa, Hanrahan said that Celebrity will usually work to adjust itineraries locally and regionally before pulling ships away. He added that it took several years before ships were eventually withdrawn from the Mexican Riviera.
ECA Looming
Hanrahan said that ships sailing to Canada New England will be within the ECA the entire time and could see a substantial cost increase in 2015, which "will weigh heavily on any itinerary decision we make."
"We may need all of you to help us," he said to the audience of Canada New England ports . "If the fuel costs increase, we have to take that into consideration."
Added Sheehan: "It is a big looming thing that is scaring all of us. It will come down to costs at the end of the day and the question will be if we can pass these costs on to the consumer."
Summing it all up, Sasso said when creating itineraries ports must have marquee value, that is, do people want to go there; secondly they need to treat people well once they come ashore; and third is the matter of cost.