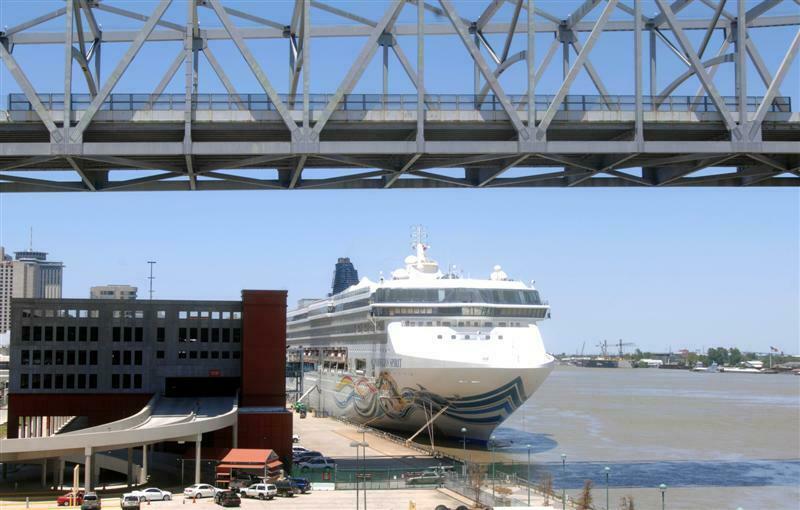 The Mississippi River Commission has given the Corps of Engineers permission to open up the Morganza Spillway which will keep the Mississippi River from rising and allow commerce to continue at the Port of New Orleans. All leased cargo facilities in the Port of New Orleans remain open and continue to have regular access to waterborne commerce and truck and rail deliveries.
The Corps of Engineers began opening the Morganza Spillway upriver from New Orleans; over time the Corps will increase the amount of water diverted from the Mississippi through the Morganza spillway to 125,000 cubic feet per second. This is about 25% of the Morganza's capacity.
This step was taken in addition to opening of the Bonnet Carre Spillway, located upriver from New Orleans but downriver of the Morganza Spillway. The Bonnet Carre Spillway is operating near its capacity of 250,000 to 300,000 cubic feet per second.
The water level at the Carrollton Gage in New Orleans was at 17 feet on Sunday, and Corps officials have said that they will be able to maintain the current water level below 18 feet by using the spillways to divert the river's crest. Real time readings from the Carrollton Gage can be found at the Corps' website at: http://www2.mvr.usace.army.mil/WaterControl/stationinfo2.cfm?sid=01300&fid=NORL1&dt=S
The Coast Guard has said that it does not anticipate significant restrictions to navigation in New Orleans unless the Carrollton Gage reaches 18 feet. The Coast Guard has also said that it does not anticipate a river closure unless the river reaches 18.5 feet on the Carrollton Gage. Neither scenario is expected to happen. The decision to open up the Morganza will also take additional stress off the river levees in New Orleans, protecting the city.
Meanwhile, Port operations continue under their normal operating procedures. The Carnival Triumph and the Norwegian Spirit docked at the Erato Street Cruise Terminal Saturday and Sunday, and cargo ships continued to ply the waters of the Mississippi River unimpeded.
"I have been assured by the Corps of Engineers that they can keep the river at its current level and flow," said Gary LaGrange, President and CEO of the Port of New Orleans. "I'd like to thank our customers for being patient, and assure them that we will be able to continue operate this port safely throughout this high water season."