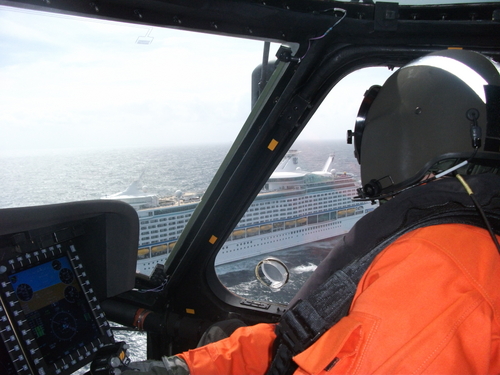 The United States Coast Guard along with Royal Caribbean Cruises and local emergency management personnel from Bar Harbor, Maine, and the surrounding area (including various hospitals and the Red Cross) are set to run a Mass Causality Incident (MCI) drill on Wednesday, May 18.
With no actual ship on hand, emergency responders, along with Royal Caribbean and the Coast Guard, will simulate a cruise-ship tender collision on a "foggy" morning in Bar Harbor, Maine, with a goal to "stress the local emergency infrastructure system," according to the Coast Guard.
Incident commanders will have to make triage decisions, sort a large number of patients in a relatively rural area, and deal with issues such as transportation, patient care, hospital options, work with various communication systems and more.
Cruise Industry News will have an exclusive behind-the-scenes look on the drill available in the summer edition of the Cruise Industry News Quarterly Magazine, out July 1. Click here to subscribe.
A smaller report will run on www.CruiseIndustryNews.com following the drill.