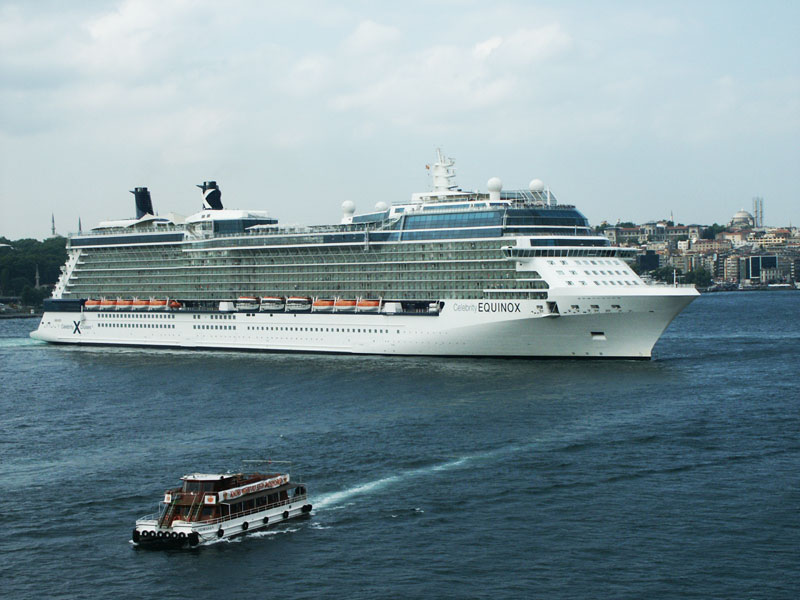 Newbuildings continue to evolve, even after they are contracted, as evidenced by the fifth Solstice-class ship, the Celebrity Reflection, which is switching to the latest generation of ABB pods and a different manufacturer for its main engines.
"The pods are next evolution and more robust," said Greg Purdy, vice president of marine operations at Celebrity Cruises. He added that the pods on the other Solstice-class ships "are fine, but the new version allows some components, including roller bearings, to be changed with the ship in the water."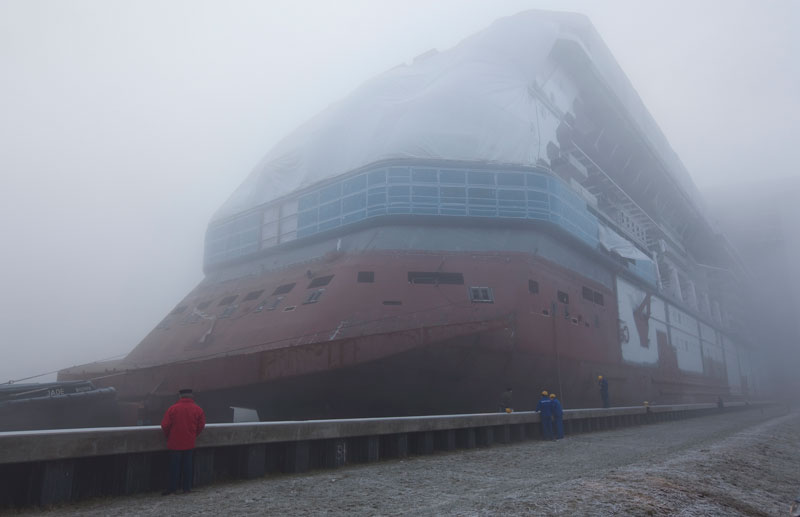 Sister company to Royal Caribbean International, Purdy said that another objective is to have commonality across the two brands, making maintenance and spare parts inventory more efficient.
Meanwhile, the Celebrity Silhouette, which enters service this coming summer, will also have 17 more staterooms, 1,443 compared to 1,426 on the Eclipse. The new staterooms are being added in the stern.
The expansion is done within the technical infrastructure of the ship. "Everything we are doing is being supported by the current configuration (of HVAC, plumbing, etc.)," said Purdy.
Both ships will also have foldable masts, allowing them to pass underneath the Centennial Bridge over the Panama Canal.
On the life-saving side, the Silhoutte and the Reflection will carry two more lifeboats – 140-passenger capacity each, and the larger version of the MES evacuation system.
On the Reflection, the pool deck is being raised, allowing for one more deck of some 72 suites and staterooms and additional public venues, bringing the total number of suites and staterooms to 1,515.
Other technical changes include modification of the interceptor on the duck tail, which Purdy said has contributed to lower fuel consumption. The interceptor was first modified on the Eclipse and is more efficient, particularly in rough seas. He said the findings aboard were confirmed by tank tests conducted by the yard.
While the ships have been built before the Safe Return to Port regulations came into effect, the design has incorporated the principles of the new regulations, according to Purdy, with two separate engine rooms and separate steering and propulsion systems. The ships have RPS (redundant propulsion) notation from the class society.
"While important for safety, redundancies also offer greater reliability," Purdy added.
Excerpt from Cruise Industry News Quarterly Magazine: Spring 2011