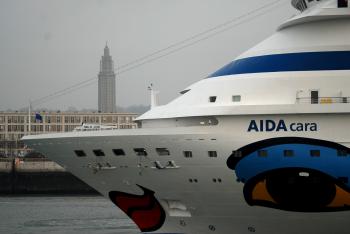 Le Havre cruise season started today with the AIDACara. 90 calls are scheduled in 2011, representing 165 000 passengers (+97 % compared to 2009).
Several maiden calls are scheduled including : AIDASol, Queen Elizabeth, MSC Opera, MSC Magnifica, Mein Schiff 2, Ventura, and 28 calls from Aida Cruises, 17 calls from Costa, 13 calls from Princess Cruises and 5 calls from Cunard Line.
In 2011 Costa Cruises will be running a series of eleven cruises out of Le Havre, using the brand new facilities at the Cruise Terminal.