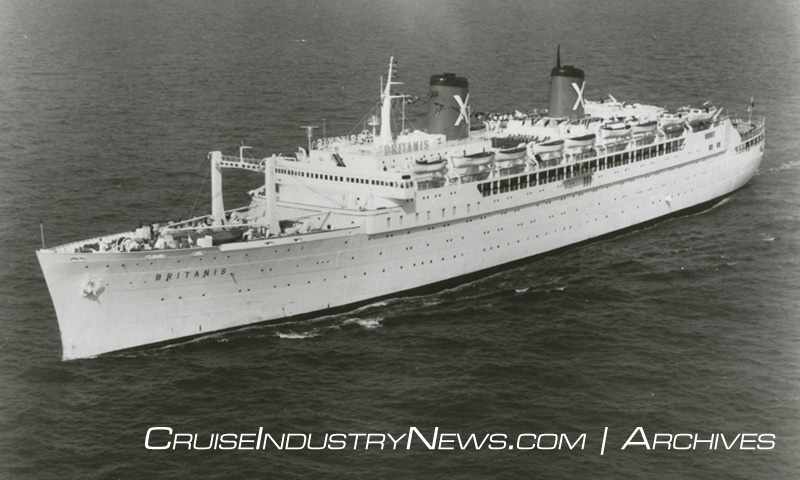 Seen here after a refit in 1987, with a passenger-capacity of 850 and tonnage listed at 18,017 is Chandris Fantasy Cruises' Britanis. The steam ship originally launched in 1931 as the Monterrey, a luxury liner, for Matson Lines along with three other sister ships. The ship was originally built to run between Hawaii and the West Coast of the United States and has a colorful history of troop-duty for the United States during WWII.
Chandris acquired the ship in the early 1970s, renaming her the Britanis. According to sources, the ship ran Caribbean cruises during the winters and spent summers in Europe. Along the way, the vessel had many refits, using parts from the three sister-vessels which were all retired along the way.
The ship remained in service until late 1994, when she was laid up. Eventually sinking on the way to being scrapped in India in 2000, the Britanis also saw barracks duty at Guantanamo Bay, Cuba.