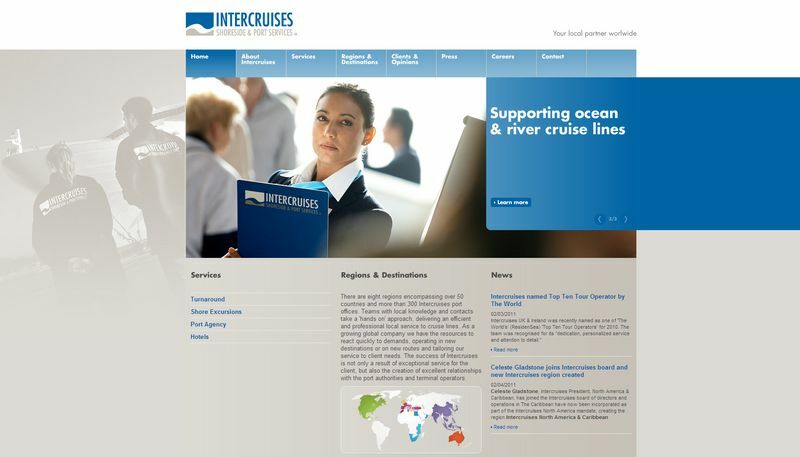 Intercruises Shoreside & Port Services, an experienced global business offering first class ground handling and port agency services to the Ocean and river cruise industry, has launched a new website, which can be found at www.intercruises.com. For cruise lines the website includes business, services and contact information, enabling greater overall accessibility to the Intercruises team and details regarding their operations.
"We provide a first class service to our clients and this includes a commitment to have clear and open communication channels. The website is a tool for current and potential clients, suppliers, and employees, providing a wealth of information that enables them to truly realize the scope of our operations and value of our services, said Mark Robinson, managing director at Intercruises.
Cruise lines can obtain detailed information about Intercruises' regional operations, with www.intercruises.com featuring interactive maps, including individual ports, for every country in which they operate. A breakdown of each service area, including Turnaround, Shore Excursions, Port Agency and Hotels, identifies the advantages of implementing an integrated port agency and ground handling operation.
The dynamic aspect of the website is exemplified via news flashes on the homepage and a dedicated section for press relations, featuring regularly updated news releases and images. A careers section provides interested candidates with accurate contact details, segmented by location and job function.
The website is part of an integrated online communications plan, which includes a variety of developing projects related to different areas of the online landscape.