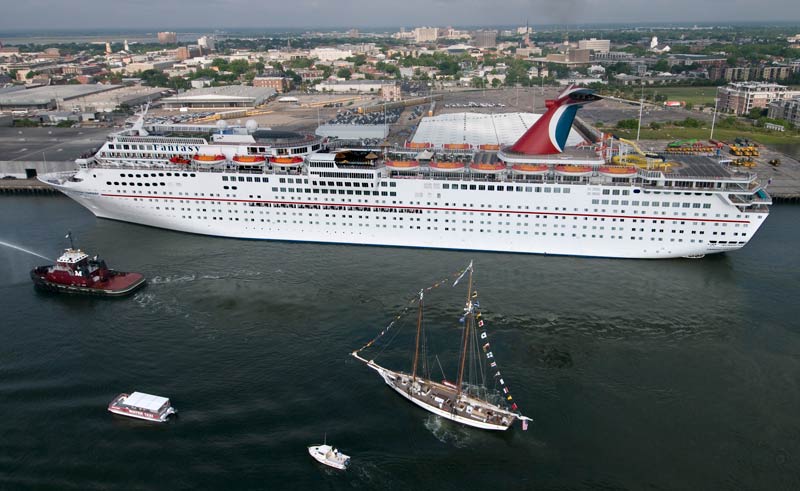 With year-round sailings by the Carnival Fantasy, the Port of Charleston is marketing itself for Bermuda cruises. This year, the Fantasy will sail six cruises from Charleston to Bermuda. According to Peter Lehman, director of cruise development, Charleston offers a drive market with easy freeway access for some 90.5 million people. In addition, Charleston is a destination in itself for domestic and international arrivals via Historic Charleston. There is direct air service by six carriers to 14 major U.S. cities.
Charleston expects 98 calls in 2011, up from 67 in 2010.
A new cruise terminal is being built and slated for completion in mid- to late 2012.
In a presentation, Charleston listed port costs at $12,337 for stevedoring Mondays through Fridays, and $16,443 for weekends and holidays. Tugs are not required, but if needed, costs were estimated at $2,750. Pilotage is $11,858 roundtrip. According to port documents, it will aggressively negotiate to the lowest point possible as a single all-inclusive rate.