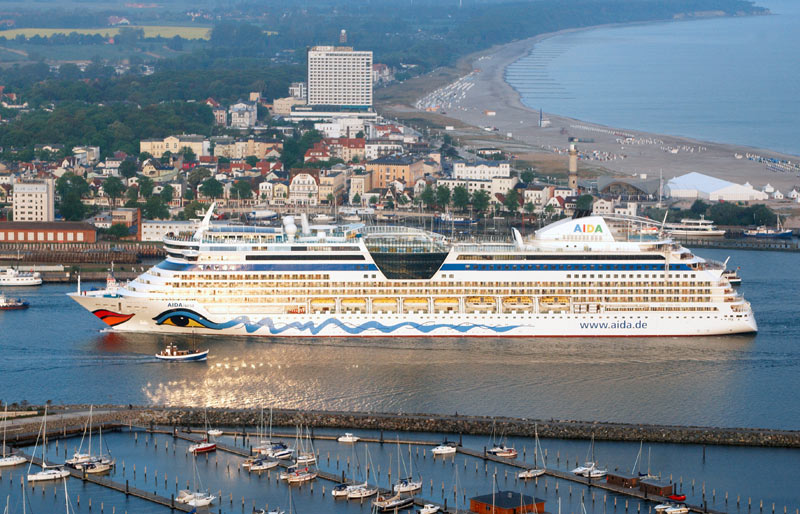 We were having breakfast in a trendy New York eatery, when we asked the waiter if we could have some syrup with our Belgian pancakes. "They are so good, you don't need it," he said, and moved on, before we had a chance to react.
This is just one of the little things that serve to illustrate the service level on cruise ships. We have never gotten that kind of response from a waiter on a ship – ever.
To top it all off, our shoreside waiter disappeared for the next 15 minutes. We eventually had to hail down another waiter so we could pay and leave. And that was when our original waiter miraculously returned, all smiles and friendliness.
We have all run into this in some shape or form and will continue to do so from time to time. But in a way it is good, because the ships tend to spoil us. And this way, we can better appreciate how good the crews and service staffs really are.
In this issue we are focusing on hotel and marine operations, and we note the constant striving for excellence. This push is apparent at every level and new ships only motivate the industry as a whole to keep up the pace. Hotel and marine operations executives whether aboard or shoreside seem to be on a mission to raise the bar not only on service, but also on safety and security.
We were also impressed when Royal Caribbean told us that the crew on the Allure of the Seas was allowed to experience all aspects of the ship during training and the crossing so they would be extra motivated and now have that "spring" in their step, said Captain Hernan Zini.
Fair and Balanced News?
Covering marine operations, we have to mention the incident on the Carnival Splendor this past fall when she was adrift off the coast of Mexico for several days without power. Cruise Industry News received numerous inquiries and calls from a variety of media, many of whom already had their minds made up and wanted our comments supporting their drama stories. When we instead pointed out that this was a very rare occurrence, and that some 18 million people around the world cruise safely every year, there was considerably less interest in talking to us.
CNN, however, did interview us, although they edited it down, but that certainly stands high above ABC News Evening News with Diane Sawyer, which turned us down, when we did not support their seemingly already made-up story angle. Why let some facts get in the way of a good story? Meanwhile, our constructive comments did appear in other print media, including the Miami Herald, Washington Post, USA Today, Christian Science Monitor and The Wall Street Journal.
It was an interesting time, and it felt good to go to bat for an industry we believe in.
However, another story for another time is how the fire incident crippled a modern cruise ship.
Bon Voyage
Angela Reale Mathisen & Oivind Mathisen
Publishers
Excerpt from Cruise Industry News Quarterly Magazine: Winter 2010-2011