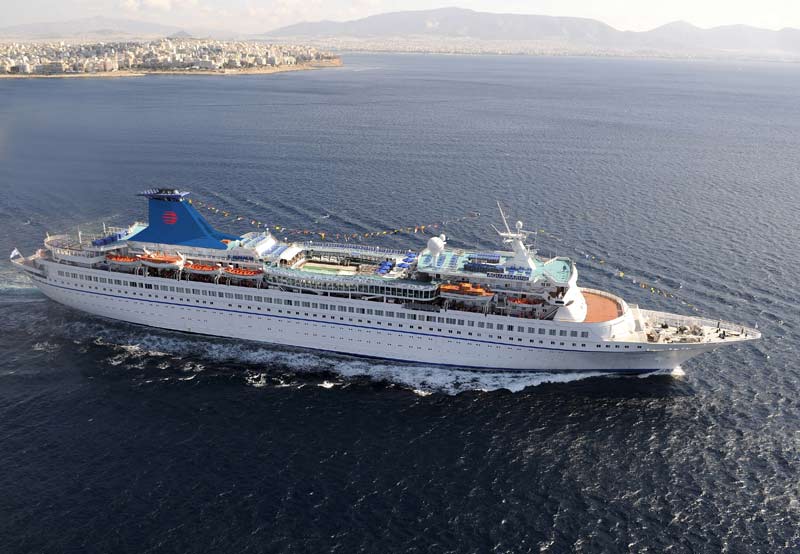 The early 1970s saw Royal Caribbean Cruise Line launch three new ships built by Wartsila shipyard in Finland. The newbuilds were 18,000 tons and could carry 724 passengers.
The Song of Norway was first to launch in 1970, followed by the Nordic Prince in 1971 and the Sun Viking in 1972.
Royal Caribbean followed suit with the Nordic Prince, sending her to be lengthened in Finland in 1980 after just under a decade of service.
As new tonnage arrived in the Royal Caribbean fleet, the Nordic Prince received the honor of being the first Royal Caribbean ship to be phased out.
Like the Song of Norway, she was sold to Sun Cruises as well, but one year earlier – 1995.
Sun Cruises renamed the vessel the Carousel and removed the signature Viking Crown Lounge, which was required by Royal Caribbean.
Sun Cruises sold the ship to Louis Cruises in 2004 and the vessel is now operating as the Aquamarine.
Click here to subscribe to the Cruise Industry News Quarterly Magazine – the Winter 2010/2011 edition will have a special exclusive article on Royal Caribbean's original three newbuilds.