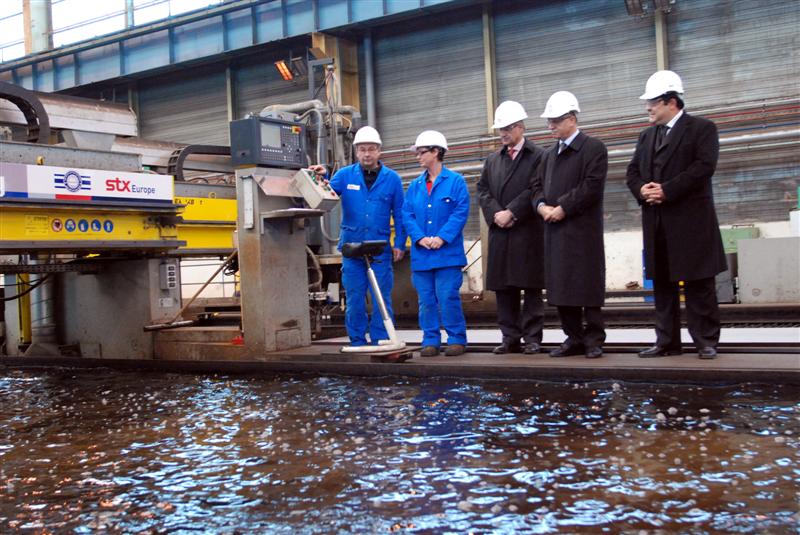 Today, in the presence of GNMTC representatives Captain Ali M. Belhag, Chairman and Captain Abdulhakim M. Algheziwy, Marine Operation Manager and Board of Director Member, STX France has officially launched the start of the construction of X32, future cruise ship for Libyan company GNMTC with a steel cutting ceremony.
Confirmed by GNMTC on June 30, 2010, the vessel X32 (hull nr.) will also become the first cruise ship owned by an Arab company.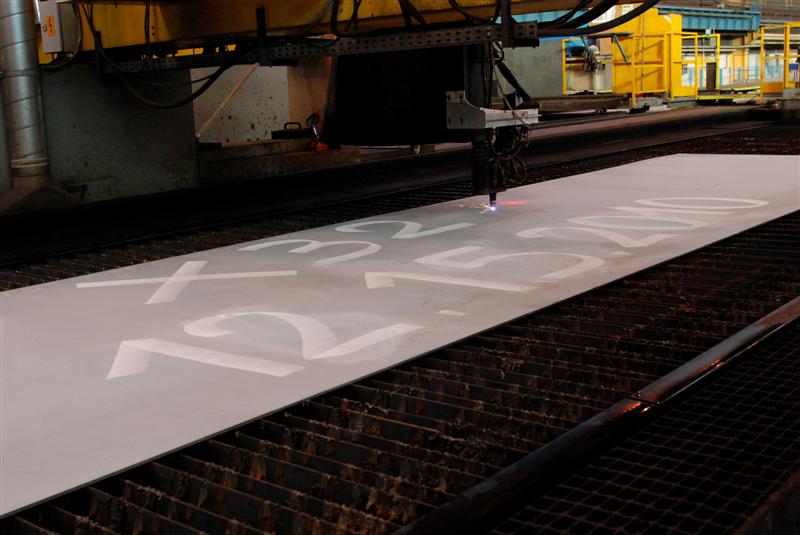 During the ceremony STX France has proceeded to the cutting of a 3 kg piece that will join the panel nr. 2210. This 20.220 meter long by 14.140 meter wide and 127 ton panel will be part of a bottom block located in the middle of the hull.
With 333.33 meter long and 37.91 meter wide, the 139,400 UMS cruise ship will be delivered to GNMTC in December 2012 and therefore marks the entry of GNMTC into the cruising sector whereas the company is currently mainly specialized in the carrying of oil and oil related products over the world.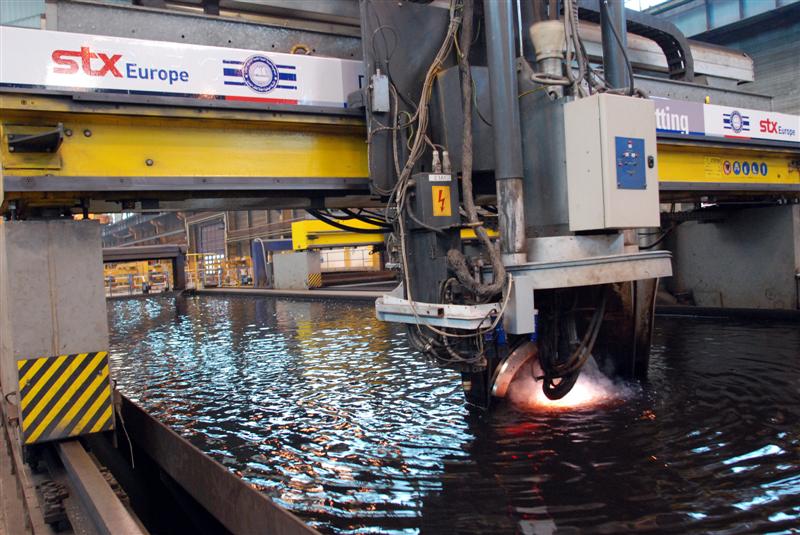 "We are proud to launch the construction of the first cruise ship for GNMTC. This event marks the start of a long-lasting co-operation between our two companies," Jacques Hardelay, General Manager of STX France SA, declared.
"We are particularly grateful to work with the notorious shipyard STX France and confident that the vessel will be delivered on time while respecting the required specifications. We believe that this is a significant milestone for our introduction into the cruise industry market, thanks to the first consultant of GNMTC Board of Directors, Captain Hannibal M. Gaddafi, for his implication in the promotion of the idea and the selection of the ship and the shipyard," Captain Ali M. Belhag, Chairman of GNMTC stated.