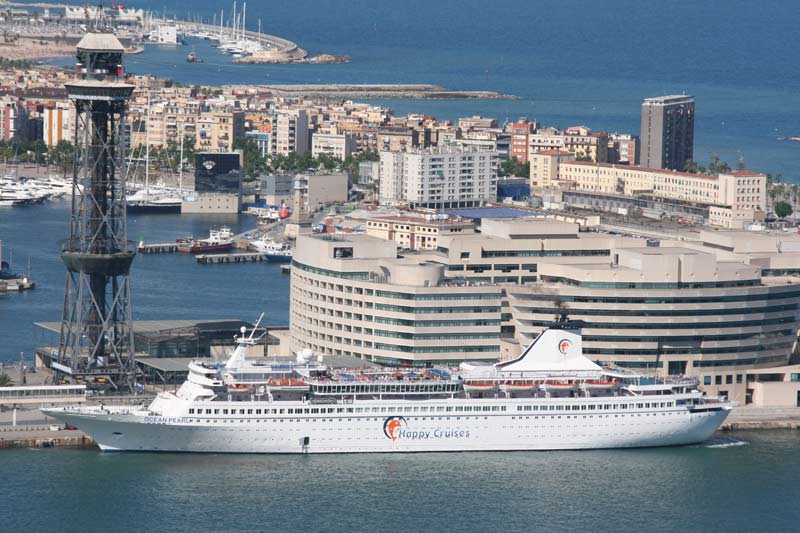 The early 1970s saw Royal Caribbean Cruise Line launch three new ships built by Wartsila shipyard in Finland. The newbuilds were 18,000 tons and could carry 724 passengers.
The Song of Norway was first to launch in 1970, followed by the Nordic Prince in 1971 and the Sun Viking in 1972.
The Song of Norway was only in service for a handful of years before Royal Caribbean lengthened the vessel by 85 feet, adding room for another 472 passengers.
The ship served under the Royal Caribbean banner until 1996, when she was sold to Sun Cruises, which renamed her the Sundream.
In 2004, she became the Dream Princess for Caspi Cruises, sailing from Israel.
After that, the vessel was sold to a group of Danish investors and management was turned over to International Shipping Partners.
Since then the ship has sailed for Peace Boat as the Clipper Pacific and was the Ocean Pearl, described as "recently renovated", for Spanish-based Happy Cruises for the 2010 Mediterranean season and is on charter to Happy Cruises starting this January in Valencia.
Click here to subscribe to the Cruise Industry News Quarterly Magazine – the Winter 2010/2011 will have a special exclusive article on Royal Caribbean's original three newbuilds.