R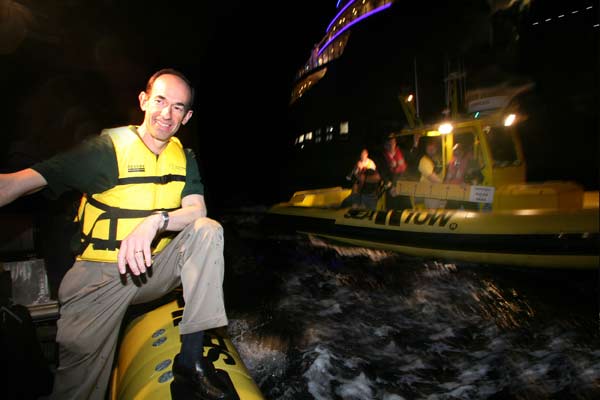 oyal Caribbean International's President & CEO, Adam Goldstein, braved the open ocean on Saturday, November 20, 2010, for a once-in-a-lifetime gifting opportunity between the world's two largest and most revolutionary cruise ships, sister ships Allure of the Seas and Oasis of the Seas.
In a friendly case of sibling rivalry, Mr. Goldstein delivered to Oasis an oversized ruler on behalf of her newly debuted sister ship as a reminder that while Allure might be younger, she is in fact bigger.
It has been confirmed by Allure's captain, Hernan Zini, that his ship is five centimeters longer than Oasis of the Seas, allowing room for more exciting new dining, retail, and entertainment options, including the DreamWorks experience, and Royal Caribbean's signature Gold Anchor Service.