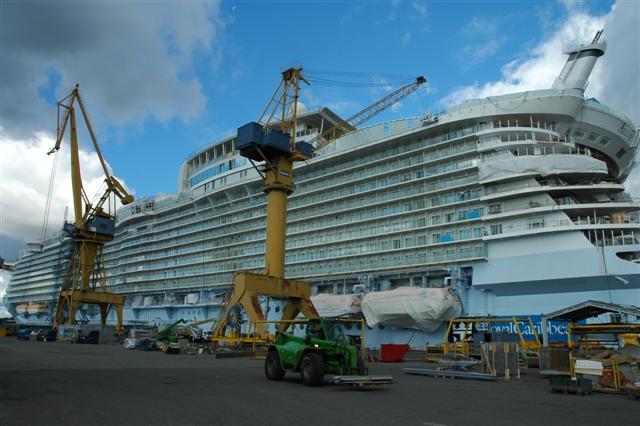 (Reporting from Turku: Angela Reale Mathisen and Oivind Mathisen)
The Allure of the Seas will be delivered from the Turku shipyard of STX Finland on Oct. 28, according to Adam Goldstein, president and CEO of Royal Caribbean International, who said he expected the most successful introduction into service from Port Everglades when the ship arrives on Nov. 11. The first revenue cruise is slated for Dec. 5.
A sister ship to the 225,000-ton, 5,400-passenger Oasis of the Seas, which entered service last year, the Allure will offer several new features, including new entertainment offerings and dining venues.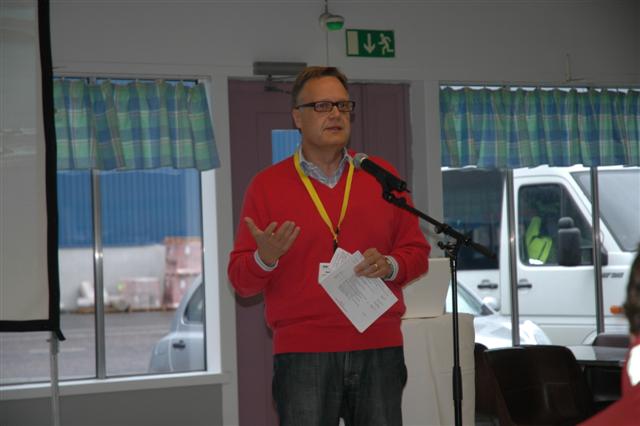 Commenting on the construction progress, Harri Kulovaara, executive vice president maritime, said he has never seen a newbuild progress so well along its timeline, attributing that to the yards' commitment and the learning experience gained for the Oasis.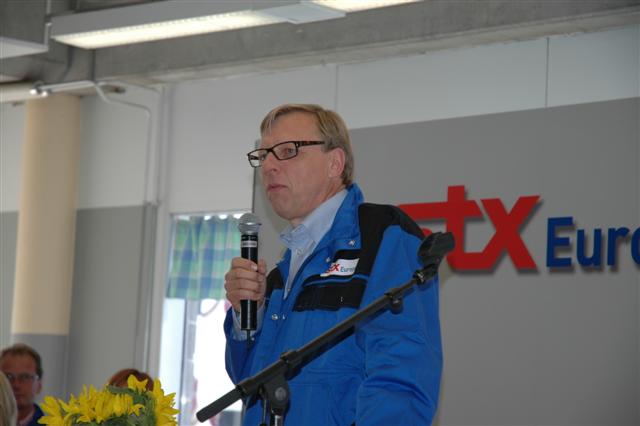 Juha Heikinheimo, president of STX Finland, added that the Oasis was built during a very high activity-level for the yard, but was nevertheless completed on time. At this point, however, the Allure is the only remaining order in the Turku yard.
As for future projects, Goldstein said the company is now focusing on the Allure, but will look at all opportunities that make sense.
While final grt measurements have not yet been completed, the Allure's master, Captain Hernan Zini, suggested that the ship is 5 millimeters longer than the Oasis.
Entertainment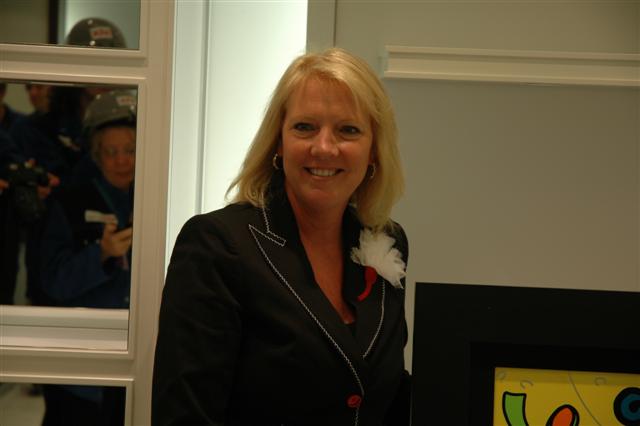 Lisa Bauer, senior vice president of hotel operations, described the Allure as a "ship of entertainment," noting a new 90-minute Broadway show, Chicago, as the headliner show, and a new production show, Blue Planet; plus new ice and water shows. In addition are the jazz lounge, comedy club, and other venues found on the Oasis, as well as 3-D movies thanks to Royal Caribbean's alliance with Dreamworks. Shows will be performed several times during the cruises, thus allowing all guests an opportunity to see them.
The variety of shows, however, also means juggling five different casts and Hotel Director Raimund Gschaider said that it took some 700 hours of preparation to produce 30 hours of stage time each week. There will also be a new GUESS retail outlet and a new Britto art gallery.
The casino has 419 slot machines and 28 tables with a staff of 60 and follows Nevada gaming laws.
Featuring what may the most extensive children's and teens' facilities at sea, Adventure Ocean will be divided into age categories, starting from 6 months to 2 years, with a nursery of 12 cribs.
Carrying up to 2,000 kids on holiday cruises, Gschaider said that 70 percent of the younger kids tend to participate in the onboard program during their cruise.
Children's facilities also include a science lab and a fully equipped theater.
Food & Beverage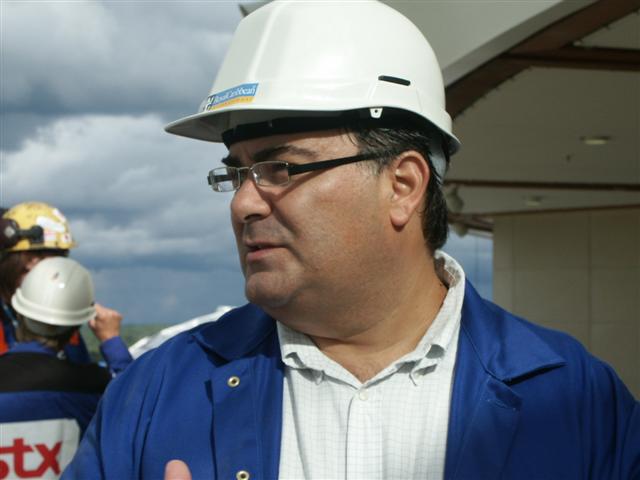 New food outlets include Rita's Cantina, featuring Mexican food; and Broadway Dog, replacing the Seafood Shack on the Oasis.
The 428-seat Solarium Bistro, which serves breakfast and lunch, will turn into a new Brazilian steakhouse, the Samba Grill, at night, said Joao Mendonca, food and beverage director. The Solarium will also be hosting Escape by Absolut, a South Beach style party featuring Absolute vodka, and Club 20.
Vice President of Food and Beverage Frank Weber, said that because of the design of the three-level main restaurant, which is just short of 3,000 seats, guests will always feel they are in a small dining room. The third level offers open seating dining.
The Allure has 18 galleys, Webber explained, and an additional six production areas. While there are common food preparation areas, each restaurant has its own galley operating independently of the others.
Accommodations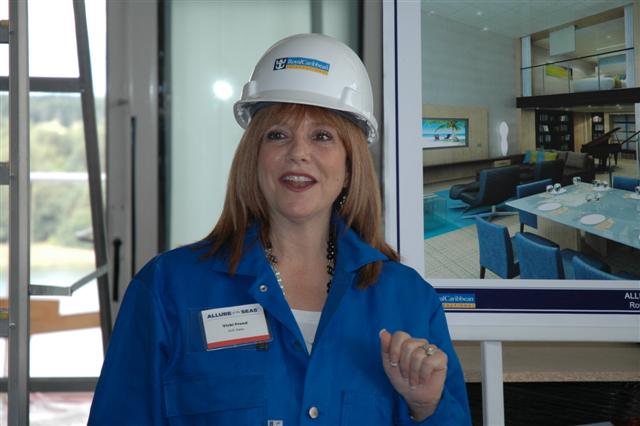 Accommodations are similar to the Oasis, including unique loft suites, which were fitted in and assembled at the yard, according to Gschaider. Other staterooms were prefabricated, including family suites that sleep up to six guests.
Senior Vice President of Sales Vicki Freed said that there are 25, 545 square feet Crown Loft Suites, including an upper-level bedroom overlooking the living area below. There is also a slightly larger ADA compliant Crown Loft Suite with elevator. In addition are larger Royal Loft and Sky Loft suites, and a Presidential Family Suite, with four bedrooms and four baths. Guests booked into suites and at the diamond-plus level, Freed said, have access to the Concierge Club, with additional services and special events.
Altogether, the Allure has 37 room categories for a total of 2,700 staterooms.
Technical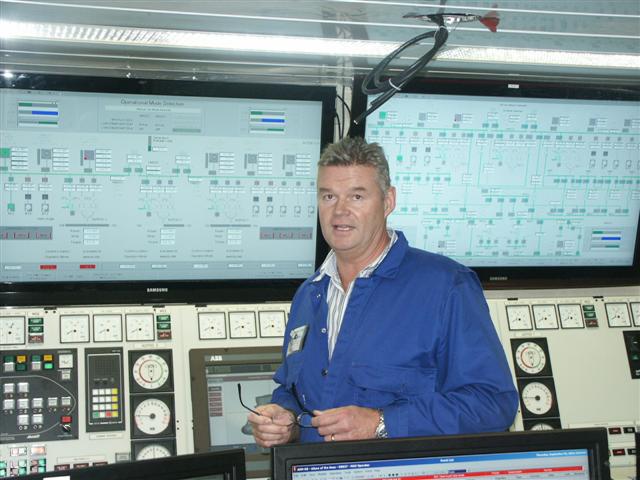 The Allure has six Common Rail Wartsila engines, said Chief Engineer, Staale Ludviksen, generating 97 MW or 135,000 hp. He said the engines were most efficient when running at 82 percent load.
Energy saving equipment includes LED lighting; timers on the fans in the HVAC system; and the utilization of exhaust heat to generate fresh water thus eliminating the need to bunker water. There are also solar panels on top of the Viking Crown producing 90 kW or enough electricity to power the Royal Promenade or 15 to 20 cabins, Ludviksen noted.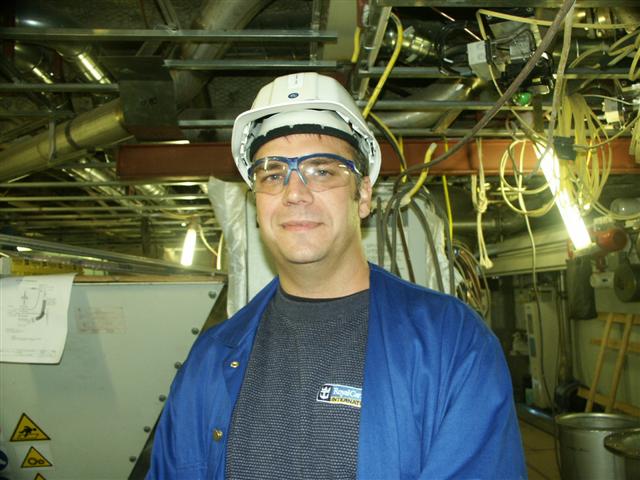 The Allure has twin funnels with exhaust pipes that can be retracted seven feet, allowing the giant ship to pass under the Storebelt bridge, confirmed Sisko Hellgren, project manager for STX.
The ship also has state of the art waste management and treatment facilities. In addition all crew must sign on to a zero tolerance policy, meaning that if they throw anything overboard, they will be dismissed, said Andersen England, environmental officer. The Allure has a one-day holding capacity for waste water when operating at full load.
Navigation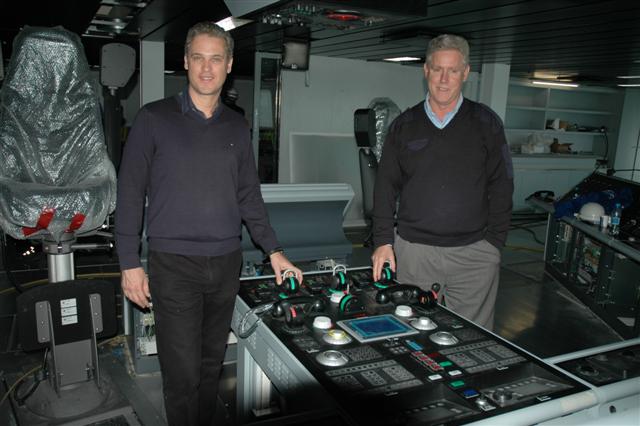 Captain Zini noted the ship's redundancy in navigation, power and safety equipment and systems. With its three Azipods and more powerful bowthrusters, he said that the Allure has a wind limit close to 40 knots, compared to 22 knots for the Sovereign class and 27 knots for the Vision class.
"I feel better maneuvering this bigger ship," he said, "than the smaller ships."
Leaving port, Zini said he will bring the Allure up to about 9 knots manually, when he will switch to "autopilot", with will bring the speed up to 20 knots in about 15 minutes in the most energy efficient manner, he explained, adding that he can stop the ship in as little as five and a half ship lengths.
Security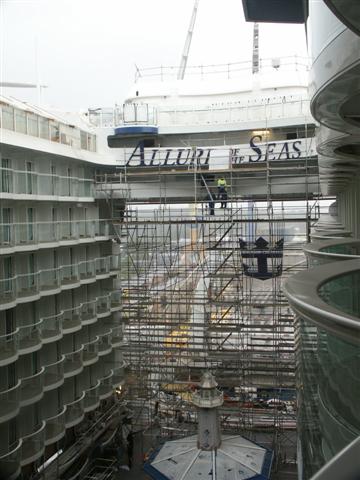 Security is provided by 1,400 closed circuit video cameras feeding into a safety command center, explained Captain William Wright, senior vice president of marine operations. The fire detection system also reports to the center where Wright said the camera closest to the fire alarm location will come up on the screen. The alarm will also indicate the density of the smoke and the temperature, he said.
The ship has five fire-teams that can be activated as needed and monitored from the center. They have the most advanced equipment, according to Wright, including thermal imaging cameras that can see hot spots through smoke. The fire teams are manned by trained deck and engine officers and crew.
With a maximum capacity of 8,460 guests and crew, the Allure has 18, 370-person lifeboats in addition to life rafts. Each lifeboat has four entry points and will accommodate 350 guests and 20 crew, with provisions for up to three days. Each boat also has a bathroom.
Crewing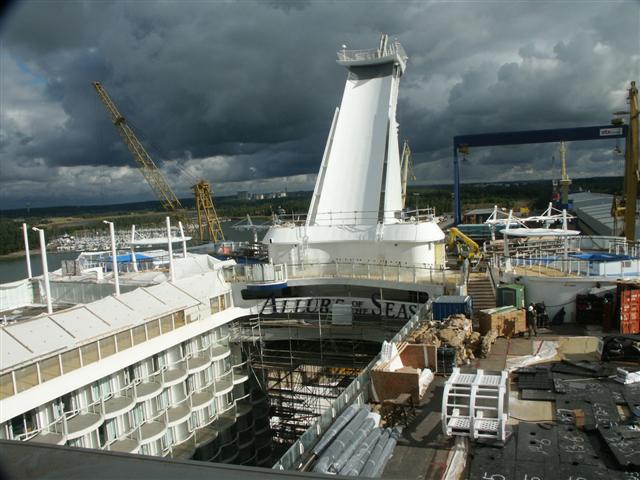 The crew complement will be 2,176 with all but 20 positions filled at this time, according to Gschaider, who also brought out the Oasis. He said the Allure will start service with at least 90 percent experienced crew of which about 300 will transfer from the Oasis.
The first 650 crew will arrive in October for training and will help load the ship, which will be 99 percent loaded before it arrives in Ft. Lauderdale, Gschaider noted. Live plants numbering 12,146 will be brought onboard in Florida, including 73 trees up to 20 feet tall.
The crossing will be used for further crew training and the ship will carry 5 to 10 percent more crew during the start-up phase.
Start-up Dec. 5
After a special four-night inaugural sailing on Dec. 5, the Allure of the Seas will sail alternating seven-night Eastern and Western Caribbean cruises.
See the upcoming fall and winter issues of the Cruise Industry News Quarterly Magazine for more extensive report on the Allure of the Seas.