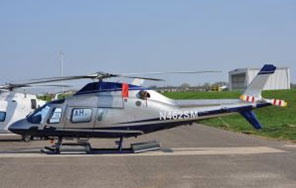 The Porto of Livorno is introducing helicopter excursions to Tuscan art cities, including Florence and Pisa, and the archipelago. The port has entered into an agreement with Air-Dynamic, which is an established leader in private helicopter and jet service, and has a first-rate reputation in the Italian and international market, according to the port.
Prestigious hotels, travel agencies and operators are said to use Air-Dynamic for its reliability and the quality of services offered.
Air-Dynamic will use two new helicopters, Augusta Westland AW 119 KEs (7 passenger seats) to service the ships.
Starting mid September 2010, helicopter excursions will be available from Massa-Cinquale (where one of the two helicopters will be based ) or from the Grecciano heliport, 10 minutes far from the Port of Livorno.
The AW119 Ke is described as an upscale single-turbine helicopter, developed for increased safety and performance at a competitive price.
The Port of Livorno (Porto di Livorno 2000) will handle marketing to the cruise lines and tour operators. For information and rates, please contact: g.spadoni@portolivorno2000.it
The new helicopters will be presented to the press and trade at a special event at the Hotel Borgo Casabianca on Sept. 14, where those attending will be able to go for a test ride with Air Dynamic.