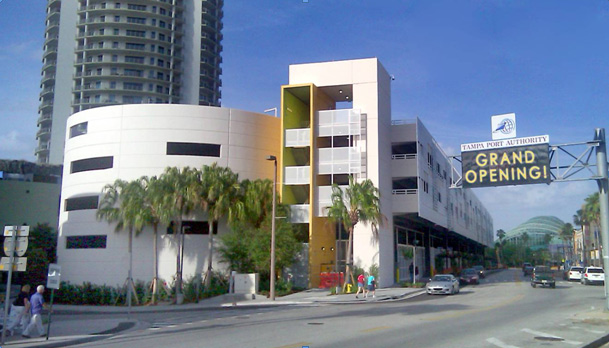 The Port of Tampa opened a new 730-space parking garage today. The new garage is located on Channelside Drive, across from Channelside Bay.
The garage, with its extra-high first floor clearance for large trucks, will also facilitate the servicing and provisioning of cruise ships at nearby cruise terminals.
The garage design has been lauded with two major awards. Mayor Pam Iorio, Port Director Richard Wainio, Port Authority Chairman Larry Shipp and Kraft Construction Executive VP of Operations Tom Empric will take part in a brief ribbon cutting ceremony with remarks.