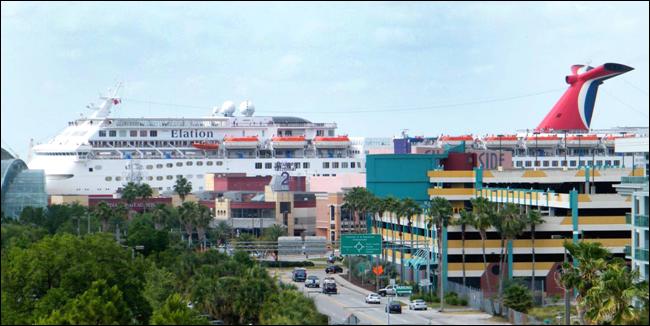 The Tampa Port Authority is pleased to have been host port for Carnival Cruise Line's ship Carnival Elation to the Port of Tampa, where she docked today at the port's Cruise Terminal 2, at Channelside.
The 70,367 ton ship carries 2,052 passengers, 920 crew members, and has a length of 855 feet. Some of the ship's features include a six-story atrium, miniature golf course and a variety of food and beverage outlets centered on fun for the whole family. Having voyaged from San Diego, Carnival Elation set sail for the Port of Mobile, Ala., her new permanent home.
Home porting two Carnival ships year round, Carnival Legend and Carnival Inspiration, the Port of Tampa was recently recognized as Carnival Cruise Lines' Embarkation Port of the Year.