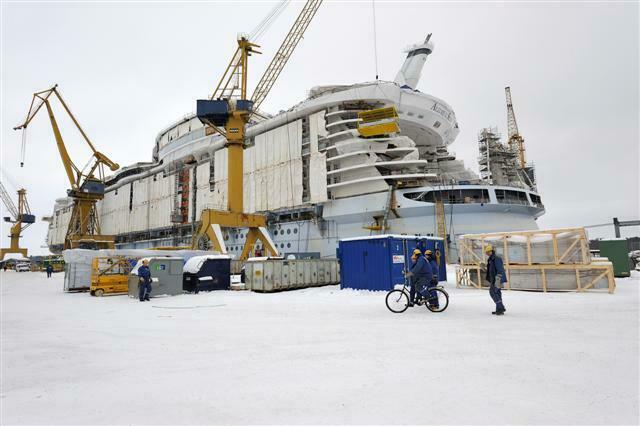 After breaking a two-year lull in newbuilding orders in December, at press time, Carnival Corporation and Fincantieri also announced an agreement to build two prototype ships for Princess Cruises. In addition, MSC Cruises announced that it has signed a letter of intent with STX Europe for the delivery of new ship, the Favolosa, in June 2012
In December, Carnival ordered a third sister ship to the Carnival Dream for spring 2012 delivery. A second sister ship, the Magic, is under construction for 2011 delivery.
The new ships bring the orderbook to a total of 26 new ships to be delivered between now and 2014. The value of the orders are estimated at about $17 billion and will bring nearly 64,000 new beds into the market for an estimated 3 million more passengers over the five year period.
In addition, three new ships have already been delivered this year, the Costa Deliziosa, the AIDAblu and the MSC Magnifica.
The industry's growth can be attributed to "supply, supply and supply," said Rick Sasso president and CEO of MSC Cruises (USA) and chairman of the marketing committee of the Cruise Lines International Association.
"We have always benefitted from having kept on investing (in new ships), and that will not change in the future. Supply will continue to drive our success. Expect to see more (shipbuilding orders) in the next three months."
Considering further newbuildings, Carnival Chairman and CEO Micky Arison said on the company's year-end earnings call in December that they look at each brand individually in each market. "Further growth is based on each brand's belief in its potential and our confirmation," he said.
Looking forward, Arison said there will be significantly less new capacity entering service in 2013 and 2014 not only from Carnival brands, but also from competitors.
At Royal Caribbean Cruises, Chairman and CEO Richard Fain said in his company's year-end earnings in January call that they are also looking forward to a period of slower growth. "We are focusing on margin expansion rather than volume expansion," Fain commented to financial analysts. "As market conditions warrant, we will consider new ships, but with lead times, any newbuilding is unlikely to have impact on earnings before 2013."
Excerpt from Cruise Industry News Quarterly Magazine: Spring 2010