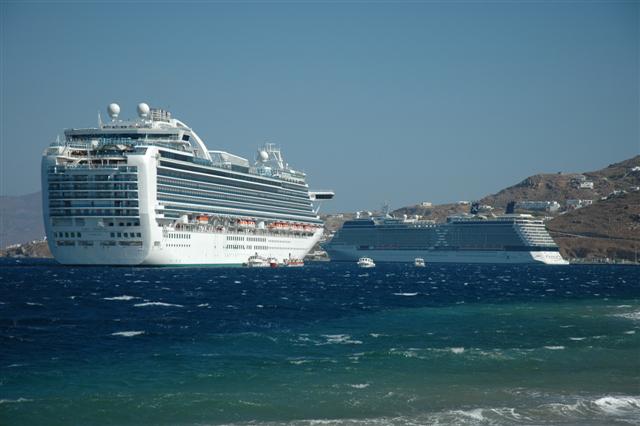 Three itinerary trends characterize the cruise industry in 2010: capacity reduction in Alaska, increased capacity in the Caribbean and a build-up in Europe, according to Terry Thornton, senior vice president of market planning at Carnival Cruise Lines.
"Cruise lines are struggling to make a profit in Alaska," Thornton said, noting that the head tax is part of the problem, "because ultimately that cost is passed along to the consumer," adding to the cost of the cruise. More ships will be leaving Alaska in 2011, and Thornton predicted further migration.
"The Caribbean is seeing its first major capacity increase in years," Thornton said, attributing the increase mainly to the new ships – the Carnival Dream, the Oasis of the Seas, the Norwegian Epic and the Allure of the Seas. And all of that new capacity is out of South Florida.
As for Europe, there are two sides of the industry and both are growing in 2010: the cruise lines that source in Europe and internationally, and those that source primarily from North America. More Americans are again interested in going to Europe, Thornton said, noting that as a good sign.
A common trend among most cruise lines is more international deployment and passenger sourcing.
At Royal Caribbean Cruises, Diana Block, vice president of revenue management and deployment for the company's three brands, said they will continue to focus on international growth, including dedicating ships to foreign markets.
Deanna Austin, senior vice president of yield management, planning and customer service, and Crystal Morgan, director of market planning at Princess Cruises, said that the line will continue to focus on port content. "Basically, we look for demand and the highest revenue, but must make sure that the customer is happy," Austin noted.
The proposed Emission Control Area (ECA) for North America; the heavy-fuel ban in Antarctica; the $50 head tax in Alaska; and declining demand for the Mexican Riviera, attributed to media coverage of drug wars, are among the many issues that cruise lines are tackling.
"We have to be more careful in planning and pricing, and we have to be flexible, so we can expand or constrict if we have to. We are also offering more variety of cruises and different starting points and days," Morgan added.
At Holland America Line, Simon Douwes, director of deployment and itinerary planning, concurred. "We deploy ships where we can expect the highest yield," he said, noting that Holland America typically plans 18 months out.
Passenger spending plays a key role. Said Paul Goodwin, senior vice president of onboard revenue and tours at Holland America: "Shore excursions are our number one gross revenue producer.' But the numbers vary dramatically in different areas, with shore excursions in European being the most popular.
"Our criteria are focused on creating itineraries that we are able to sell and that work operationally," added Thornton. 'Our biggest concern is fuel. We are working to find more ways to conserve and to offer sellable ticket propositions. Once in port, we need to generate revenue from shore excursions."
Excerpt from Cruise Industry News Quarterly Magazine: Spring 2010