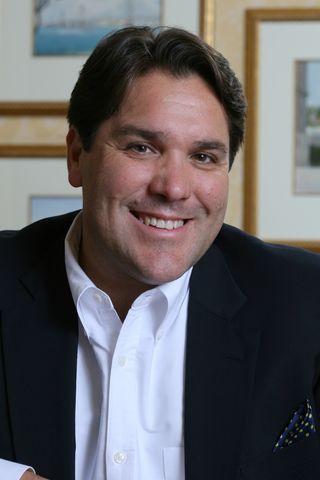 Ruben Rodriguez, a highly accomplished professional with more than 20 years of experience in strategy, general management and product development for consumer brands, has been named executive vice president of ship operations for Miami-based Carnival Cruise Lines, the world's largest cruise operator.
Rodriguez was previously Carnival's executive vice president of marketing and guest experience where he was responsible for marketing, ship deployment, revenue management and product development. In his new capacity, he will now oversee ship operations which include hotel, technical and marine operations, while also retaining responsibility for the guest experience area. The marketing, revenue management and deployment functions, previously led by Rodriguez, will now report directly to Carnival President and CEO Gerry Cahill.
"Ruben has worked very closely with ship operations in his product development role and we believe there are significant benefits to uniting all of those functions under one leader," said Cahill. "He has done an outstanding job since he joined the organization two years ago and has achieved many major accomplishments in a variety of areas. I am extremely confident in his ability to take on this exciting new role."
Prior to joining Carnival, Rodriguez was a partner and managing director in the Miami office of The Boston Consulting Group (BCG), a global strategy and management consulting firm. He first worked for BCG for six years in its Los Angeles office in the 1990's where he advised consumer branded companies on growth and marketing strategies. One of his areas of expertise was in the toy industry and he left BCG in 1999 to serve as vice president and general manager of eToys International where he launched the company's international business unit based in London.
He joined Charles Schwab Corporation in 2001 initially as senior vice president of corporate strategy, then assumed responsibility for Schwab's southeast retail division in 2003 and relocated to Miami. He rejoined BCG in Miami in early 2005.
Rodriguez completed his undergraduate work at Princeton University where he earned a BS in mechanical engineering. He received his master's in engineering from the University of California at Berkeley and his MBA from Stanford University. He resides in Coconut Grove, Fla., with his wife and two children.
Carnival Cruise Lines is the largest and most popular cruise line in the world, with 22 "Fun Ships" operating voyages ranging from three to 15 days in length to The Bahamas, Caribbean, Mexican Riviera, Alaska, Hawaii, Panama Canal, Canada and New England.
The line's newest ship, the 130,000-ton Carnival Dream, made its U.S. debut last month. Carnival also has two new ships on order, the 130,000-ton Carnival Magic, which is scheduled for delivery in 2011, and a sister ship set to debut in 2012.