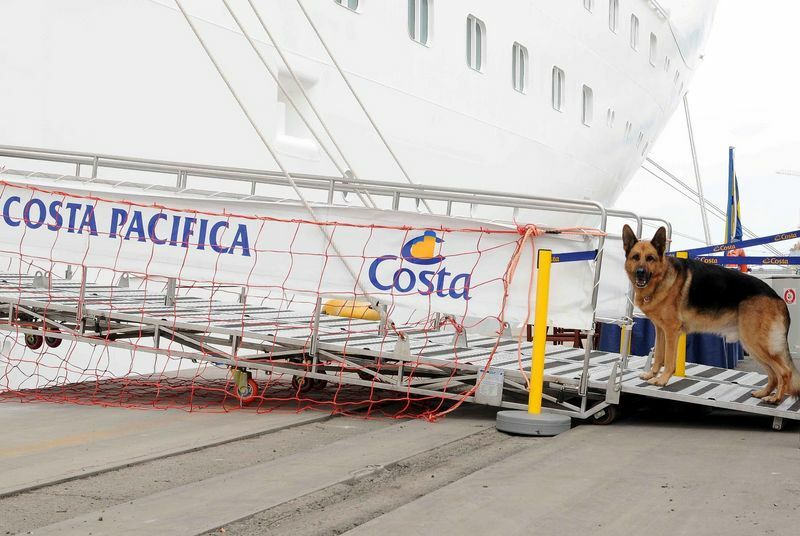 European television's four-legged hero, Inspector Rex, embarked on another adventure and this time on the Costa Pacifica, the flagship of the Costa Cruises fleet.
This episode, whose main characters will be, as always, Kaspar Capparoni as Inspector Lorenzo Fabbri and the most famous and loved German shepherd, is being shot from 22 to 29 November on board the Costa Pacifica during the last of its summer 2009 cruises in the western Mediterranean.
The ship, which entered service last May, departed from Civitavecchia on Sunday 22 November, and will be calling at Savona, Barcelona, Palma de Mallorca, Tunis, La Valletta (Malta) and Palermo, offering unusual scenic backdrops for the adventures of Rex and his companions.
The episode, which should air in Italy on RAI 1 in February 2010, will also have a very special guest star whose identity, at least for now, is still very hush-hush.