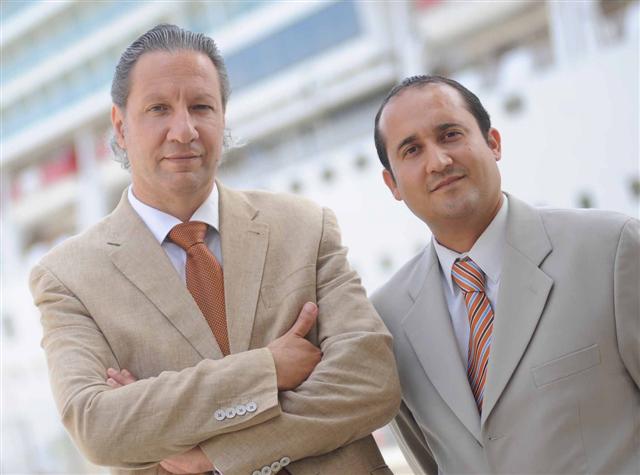 VISET Malta plc (operators and developers of the Valletta Cruise & Ferry Terminal and Valletta Waterfront) are pleased to announce the appointment of John Portelli as Chief Executive Officer and Stephen Xuereb as Chief Financial Officer of the Company.
Mr Portelli has over 15 years of senior management experience in Malta's maritime sector. He was the General Manager of CMA CGM in Malta. He was also the Executive Secretary of the Privatisation Unit and Chairman of the eMalta Commission. A Chevening Scholar, Mr Portelli graduated from the Universities of Malta and Manchester and was elected a Fellow in the Chartered Institute of Logistics and Transport. He also worked on a number of maritime consultancy assignments funded by international organisations.
Mr Xuereb, a Fellow of the Chartered Institute of Accountants, has played a central role in VISET since its inception in 2002. A Henley graduate, he was responsible for setting up the finance and corporate function within the organisation and for ensuring the completion of the project within the stipulated cost estimates. He was also responsible for the setting up of the tax free operations at the terminal. Before joining VISET, Mr Xuereb was Group Financial Controller of a major group of companies involved in fashion retail, hospitality and property development.
The vision of VISET's newly appointed senior management is for the Company to continue consolidating its position as a premier cruise and ferry terminal in the Mediterranean. This will be further strengthened with the continued growth and appeal of the Valletta Waterfront as a leading entertainment destination for cruise passengers, tourists and locals.
The fresh approach and injection of new ideas brought into the Company by Mr Portelli, combined with the extensive experience and knowledge of Mr Xuereb, will propel VISET and the local cruise industry into an era of new opportunities and growth.