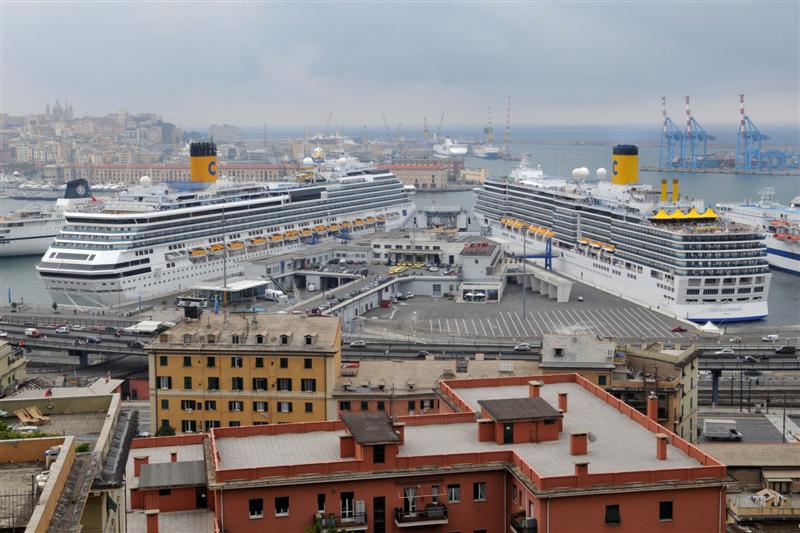 The European cruise industry continues to grow, but not only with European-based cruise lines. The traditional American brands are also focusing more on Europe, and not only for ship deployment, but also for passenger sourcing.
The largest brands in Europe in terms of passenger capacity are Costa Crociere, MSC Cruises, AIDA Cruises, Pullmantur Cruises, P&O Cruises, Louis Cruise Lines and Thomson Cruises.
But these brands follow different business and market models.
Costa, MSC and Louis are so-called pan-European brands, sourcing passengers in Italy, Spain, Germany and France predominantly, but also throughout Europe as well as in North and South America, Asia and South Africa.
While Costa and MSC are driving growth through aggressive newbuilding programs, Cyprus-based Louis operates older tonnage and sells its cruises with traditional sales and marketing in Europe, but only through tour operators in North America, while also chartering ships to cruise lines.
Other brands target national markets, such as P&O, Thomson, Cunard Line, Fred. Olsen Cruise Lines, Saga Cruises and others in the UK; AIDA and TUI Cruises in Germany; and Iberocruceros and Pullmantur in Spain. On a smaller scale is CDF Croisieres de France, Club Med and Compagnie du Ponant in the French market.
Only a handful of European ships remain in Europe during the winter months, sailing in the Mediterranean or in the Canary Islands.
Costa and MSC move a large portion of their fleet to South America, tapping into the Brazilian and Argentinean markets.
AIDA and Costa also sail from Dubai during the winter. And while Costa also sails year-round in Asia, AIDA is returning with a winter program after a long hiatus.
European ships also go the Caribbean during the winter, and British ships in particular venture out on around-the-world voyages.
While fewer American passengers are expected to sail in Europe this summer, the American-based cruise lines are ramping up their presence in Europe.
Royal Caribbean International, which will sail eight ships in Europe this summer, expects fully three-fourths of the passengers to be Europeans. Next year, the Independence of the Seas will start sailing year-round from Southampton. And during the summer, Celebrity Cruises will be dedicating its new Equinox to the British market, also sailing from Southampton. However, Royal Caribbean, which sailed the Brilliance of the Seas in the Mediterranean this past winter, will instead send that ship to Dubai for the winter months of 2009 and 2010.
Norwegian Cruise Line, meanwhile, continues to sail year-round from Barcelona.
Holland America Line, Princess Cruises and Disney Cruise Line are also sourcing more passengers in Europe.
The fleet of the European-based brands has grown from 85 ships with an annual passenger capacity of 1.7 million passengers in 2000 to 119 ships and 5 million passengers in 2009, according to Cruise Industry News.
The Carnival Corporation-owned brands have a 48.1 percent market share in Europe in 2009, compared to 19 percent for MSC, 8.4 percent for Royal Caribbean Cruises-owned brands, 5.8 percent for Louis and 4.7 percent for Thomson.
By 2012, the fleet is forecast to grow to 130 ships with an annual capacity of 6.1 million passengers.
The market concentration remains relatively the same with Carnival brands controlling 51.2 percent of the market, MSC 21 percent, Royal Caribbean 7.3 percent, Louis 5.6 percent, and Thomson 3.8 percent.
The capacity increase from 2009 to 2012 translates into annual growth of 8.4 percent in 2009; 12.2 percent in 2010; 4.4 percent in 2011; and 5.6 percent in 2012. At press time, there were no more ships under construction or on order beyond 2012.
Adding to the market capacity will be the ships deployed by the North American-based brands in Europe.
Excerpt from the Cruise Industry News Quarterly Magazine: Summer 2009