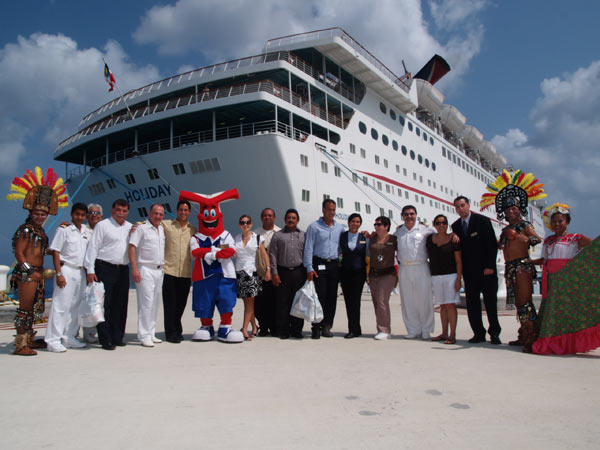 The 46,000-ton Holiday became the first Carnival Cruise Lines ship to resume port calls to Mexico when it visited Cozumel this weekend, part of a four-day voyage that departed Mobile, Ala., on Thursday.
The ship was carrying more than 1,700 passengers who enjoyed the island's legendary beaches, myriad shopping, dining and watersports opportunities, and interesting sites and attractions.
The Holiday is one of 16 Carnival ships that will resume their normal itineraries featuring port calls to Mexico later this month. The next Carnival ships to call in Mexico will be the Carnival Ecstasy and Carnival Fantasy on their June 13 departures from Galveston and New Orleans, respectively.