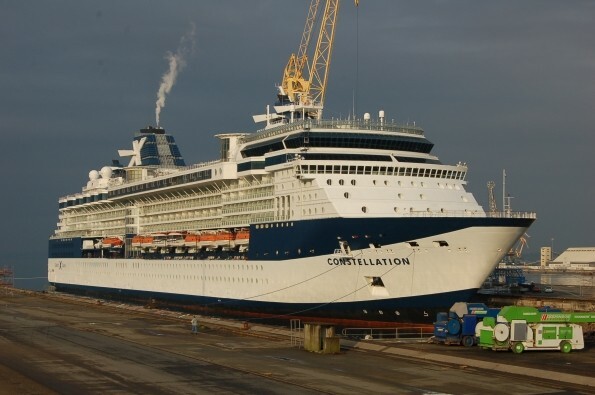 With more than 300 cruise ships in the world, most of which drydock every two-and-a-half to three years, ship repair is a big business. Carnival Corporation has stated that its brands alone plan 25 drydockings in 2008.
But that is only one side of the repair business.
In addition are refurbishments and upgrades: Holland America Line's Signature of Excellence program has grown from $225 million to $450 million bringing all of its ships up to its newest standards. Carnival Cruise Lines has embarked on what it calls Evolutions of Fun, upgrading its Fantasy-class ships to the tune of $250 million.
Fred. Olsen Cruise Lines is in the midst of stretching the Balmoral and will be stretching the Braemar next spring, adding 99 feet and nine inches and more passenger capacity to each ship.
Seabourn Cruise Line is upgrading its three luxury ships, while Silversea Cruises is rebuilding an expedition ship to its standards before venturing into a new market niche.
Azamara Cruises just completed the conversion of two ships to its new brand specifications.
Meanwhile, ships transferred from Royal Caribbean International and Celebrity Cruises will be converted to the Pullmantur brand. In addition, a ship is being modified for the new French CDF brand.
The repair business takes on many forms, as cruise lines conduct periodic maintenance work on its growing fleet, bigger upgrades to keep older ships competitive, and conversion projects for ships moving from one brand to another or to new markets.
Excerpted from the Cruise Industry News Quarterly Magazine: Winter 2007/2008