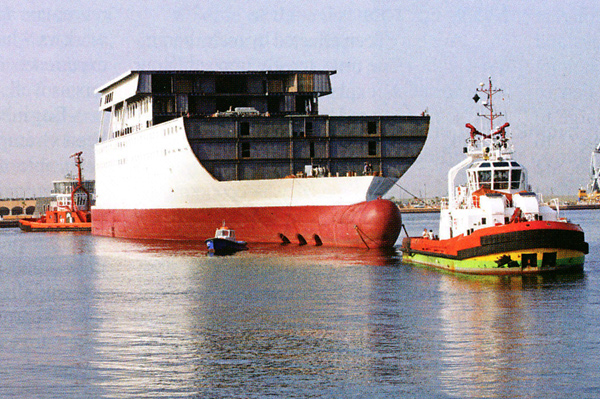 The fall months are typically when Fincantieri has been able to sign big orders, and Enrico Buschi, general manager of merchant ships and head of cruise ships at Fincantieri, told Cruise Industry News in early September, that he was hopeful to do the same this fall.
"The growing cruise markets drive new orders," said Buschi, noting that demand would be even stronger if some of some of the older ships were to be scrapped. But there is little if no scrapping. "Maybe," he suggested, "the IMO should be paying more attention to 30- and 40-year-old passenger vessels than consider rules for recycling of new ships."
In early September, Buschi said that Fincantieri was talking to existing clients as well new clients and that interest ranged from large to medium and small ships.
"There are five to six projects for ships ranging from 15,000 tons to 40,000 tons," Buschi added.
That there have been more inquiries for small luxury vessels is interpreted to mean that the market is strong and becoming more sophisticated. A few years ago, the small-ship luxury market was totally quiet, he said.
But Buschi is not optimistic as far as the many residence-ship projects are concerned, noting that the companies seem to lack the sufficient capital to pay for the ships. "Ships are paid on delivery," he noted.

New Business Environment
"There is a lot of activity in the market – among established companies and newcomers," said Juha Heikinheimo, president of Aker Yards Cruise and Ferries division. The interest ranges from large to medium-sized ships, according to Heikinheimo, who said that there are always yard slots available. "The critical factor in today's market, however, is the availability of main components – not drydock space.
"With a booming shipbuilding industry worldwide, there is a shortage of equipment and in some cases, slipping quality standards and late deliveries," Heikinheimo said.
The high demand for ships also caused Aker Yards' second quarter earnings to drop, which the company attributed to its merchant vessels and cruise and ferries division. In a prepared statement, Aker CEO Yrjo Julin said: "We have been growing very fast in a heated environment, resulting in operational challenges. However, we will come back with improved results next year."

Building On Experience
The Genesis is 10 percent built and all the design has been fully completed, said Harri Kulovaara, executive vice president, maritime for Royal Caribbean International, Celebrity Cruises and Azamara Cruises, when Cruise Industry News spoke with him in late August. The Celebrity Solstice is a bit further along and Kulovaara estimated that a fifth of the ship was completed. But the Solstice is slated for delivery in 2008, and the Genesis in 2009.
"We are now totally focused on the building process," Kulovaara said. "We are building two prototypes at the same time – the first ships in two, new series of ships."They both represent our best thinking going forward – in the best interest of the passenger experience. We expect these ships to sail for the next 20 to 30 years."
Excerpted from the Cruise Industry News Quarterly: Fall 2007