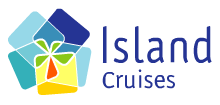 Annual capacity among U.K. operators, as estimated by Cruise Industry News, is up 14 percent in 2006 over last year – and perhaps the most significant increase comes from Island Cruises, which doubled its capacity to nearly 160,000.
Along with the Island Star, the line's newest ship, the Island Escape (ex-Horizon), introduced at the end of 2005 after a $23 million refit, will be sailing for the whole year in 2006. Transferred from Celebrity Cruises under a six-year bareboat charter, V. Ships manages deck and engine operations, and Apollo, the hotel department.
"Our ambitions are to grow the cruise line," said Managing Director Patrick Ryan, who added that he is planning on implementing a year-round U.K. cruise product "within the next couple of years," but would not be more specific.
"We are always focusing on the availability of other ships," Ryan said, pointing out that 1,500- to 1,600-passenger ships "is where we want to be. We don't plan on going above 2,000 passengers."
Mediterranean Strong Suit
The majority of Island's deployment is in the Mediterranean, followed by South America. And 2006 features 16 new ports of call for the line, including La Spezia, Dubrovnik, Venice, Istanbul, and Sete.
Island's Mediterranean cruises run from March until November, and both ships homeport in Palma De Mallorca. "We work with First Choice Air and offer service from 16 regional airports on those cruises," Ryan said. "The goal is to make flying as convenient as possible."
In the winter, the ships are positioned in Brazil, sailing out of Sao Paulo and San Jose.
Setting the Tone
Island is unique because of its British product, Ryan said, which includes British entertainment, food, and crew. The selling point is also special, he added, as it "plugs the relaxed, which sets the tone for the informality of the experience."
It is not uncommon for officers to socialize with passengers, Ryan said. "Our staff is very visible," he added. "Captains spend hours at a time with guests."
The majority of the staff is British on Mediterranean jaunts, however, in Brazil there is a requirement that at least 30 percent of the staff be Brazilian.
Forward Thinking
Island's target market is in the U.K. – northern England, Scotland and Wales, with an average age of 51. In Brazil, however, passengers tend to be young professionals and business owners, Ryan said, in their late 30s and low 40s.
In 2006, 1.25 million Brits are expected to take an ocean cruise, according to the Passenger Shipping Association – and that number is slated to climb to 1.5 million by 2008.
Ryan sees close to 2 million passengers cruising by 2010, adding that Island expects to grow considerably as a company by then. "We would even consider appropriate tonnage from outside our group if the price is right," he said.
Island Cruises is owned by First Choice Holidays and was launched jointly in 2002 with Royal Caribbean Cruises, which later sold its interest back to First Choice.
Excerpt from the Cruise Industry News Quarterly Magazine: Summer 2006