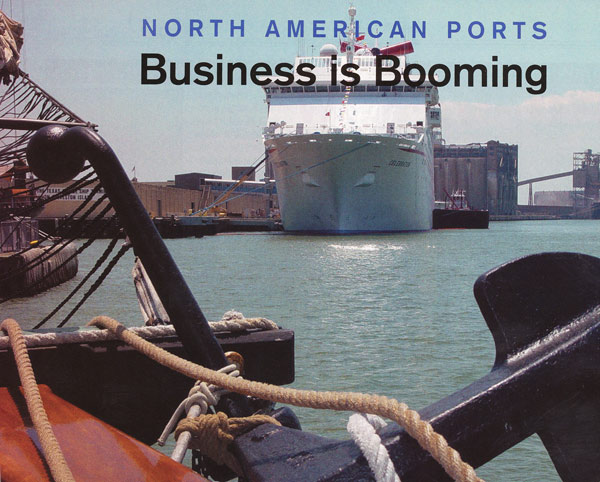 As the cruise industry continues its rapid expansion, ports across North America are finding themselves having to deal – quickly – with all of the issues that go hand-in-hand with larger ships and the accompanying onslaught of more and more passengers. Rising security costs, for one, are a matter that all ports, regardless of size, are having to contend with – and most ports have found themselves having to double and sometimes triple their security budgets on top of making the necessary infrastructure improvements to support post-9/11 regulations.
Still, many smaller ports, which once relied heavily on cargo business, are finding new ways to attract cruise passengers as the major lines are finding value in embarking from places that attract first time cruisers and the drive market.
Collective marketing agreements between many ports and cruise lines are also becoming more prevalent as the ports try to find ways to capitalize on record numbers of cruise passengers. And though there are more passengers than ever before, competition in terms of homeporting is still stiff, creating an environment in which ports – and to some extent, the cruise lines themselves – must continually find ways to tout the advantages of their specific location. It does, of course, often come down to a simple question of itinerary, but many ports are finding that marketing their city's attractions, they can encourage significant shoulder business – which in turn helps convince a passenger to return to the port again and again as a repeat cruise customer.
Without a doubt, the vast majority of stateside and Canadian ports that Cruise Industry News spoke to are finding that business is booming – and most predict that it's only going to keep getting better as the industry continues to crank out ever-larger ships and create itineraries that continue to excite and allure an ever-more sophisticated passenger.
Excerpt from the Cruise Industry News Quarterly Magazine: Winter 2004-2005