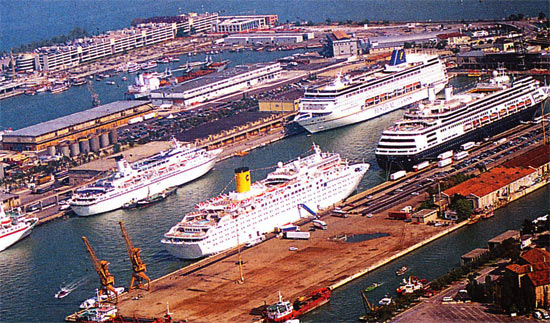 As we write this, 2004 is promising to be a good year for the cruise industry. Propelled by the introduction of the Queen Mary 2 in January, the industry has received broad publicity worldwide that can only help generate more interest in cruise vacations.
Add to that, a series of introductions of new ships in 2004, offering yet a broader range of product, and more ships sailing from more ports – making cruises more accessible and affordable.
Also, as we write this, we are looking at a mix of rain and snow in the Northeast, after five weeks of continuous record cold temperatures. While miserable here, these are perfect conditions for the cruise industry. People cannot wait to escape from the cold.
Meanwhile, the economy is also on an upswing, and hopefully, there will no new acts of terrorism lunacy.
With everything seemingly in place, 2004 should be a shipshape year for the cruise industry.
Shallows
Nevertheless, there are some shallows that the ships will have to navigate around. These include all the new capacity coming into service on top of all the capacity introduced last year, all of which has to be absorbed at reasonable rates.
Coming off efforts to cut costs and become more efficient over the past few years, cruise lines have to make sure they are not compromising the product. And, despite insistent claims to the opposite, we have noted cut-backs, while more onboard revenue sources have been added.
With the consolidation, another challenge is to maintain the individual brands' character and identity.
Tougher Market
Despite the positive forecast, market conditions have gotten tougher over the past few years. The demise of Premier Cruise Lines, American Classic Voyages and Renaissance Cruises are proof of that. Now, we have been watching Royal Olympic Cruises (ROC) foundering. But that was no surprise and seemingly only a question of time. While we have been told that ROC had a good product, the business side seems to have come up short. And, as small time investors, we can attest to the fact that ROC's financial reporting was nothing short of atrocious over the past few years.
Another victim of the market and perhaps to some extent of its own ambitions has been Festival Cruises. Among the few privately-held companies left in the industry, we have always held Festival's efforts and product delivery in high regard. As this issue went to press, Festival was trying to renegotiate its debt and restructure its business. We wish them the best.
Angela Reale Mathisen and Oivind Mathisen
Publishers
Excerpt from the Cruise Industry News Quarterly Magazine: Spring 2004