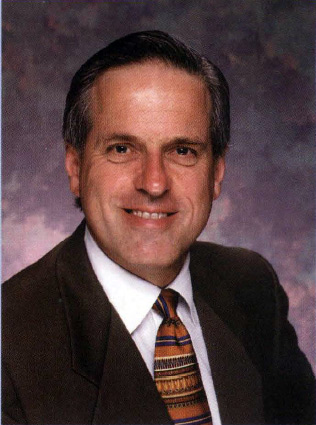 Back in the 70s it was news when somebody bought a piece of junk, refurbished it and entered service, and it was "big news" when Norwegian Cruise Line (NCL) bought and refurbished the Sunward II, according to Bruce Nierenberg, president and CEO of Premier Cruises.
"Carnival Cruise Lines changed the game when Ted (Arison) started to build new ships," Nierenberg said. "People laughed at him a lot, but when they saw that he was right, they all jumped in.
"And once it was decided that cruising was part of tourism, there was no limit to the size of ships.
"New ships today are primarily like land-based resorts that happen to float," Nierenberg continued. "Ironically, they are less like ships. But they are easier to sell.
"Carnival and Royal Caribbean, for instance, sell vacations, not so much cruises. It is rare for them to even talk about the wonders of a cruise," Nierenberg added.
Looking back, Nierenberg said that when he started in 1973, cruises were looked upon as "a retired person's vacation." Later it has become more of a vacation for the regular guy and families.
Nierenberg said a big stimulus to growth came when Royal Caribbean launched its charter flights from California to Miami. Costa Cruises followed suit and flew passengers to San Juan, Nierenberg said.
But it was NCL that perfected the concept, according to Nierenberg, when it offered a national air/sea program, opening up the whole country with all-inclusive packages.
Another major milestone was reached when NCL opened up the Western Caribbean in 1975, Nierenberg said. "NCL was the only cruise line in the Western Caribbean for two years.
"NCL also changed the short-cruise market to the Bahamas when it launched the Sunward II on three- and four-day cruises," Nierenberg continued. "Before that the Bahamas used to be the graveyard for ships that couldn't go anywhere else. They changed the rubber bands once a week. You would never see a modern ship on that run, that is, before the Sunward II.
"But new ships and later out-islands made the short-cruise market exciting and it became the biggest growth market for the industry."
Other milestones were the development of San Juan as a year-round destination and the development of new homeports in the United States such as Port Canaveral, where Nierenberg launched Premier Cruises.
"Nobody but us believed Port Canaveral would work," Nierenberg said. "But it was logical. It allowed us to tap into the Disney market.
"In the future, you will see many more homeports in the U.S.," Nierenberg predicted, adding that more homeports will also help grow the market.
"The biggest deterrent to cruise for a lot of people is that they don't like to fly," Nierenberg said.
He also thinks there is a big division in the business between the big operators that sell vacations that float and the companies that still sell cruises.
"At Premier we still talk about cruises, we have ships, they have bows, and they go places," Nierenberg added.
Nierenberg joined the industry in 1973 when he started at NCL; he later launched Scandinavian World Cruises in 1980; started Premier in 1983 and when he sold his interest in Premier,joined Costa Cruises from 1992 to 1994 and launched its new baby American Family Cruises. He then was at NCL again from 1996 to 1997 and joined up with Premier in January of 1999.
—
This article ran as part of a special Millennium section of the of Cruise Industry News Quarterly Magazine, Winter 1999-2000.
Related articles:
Art Rodney: Industry Evolution
John Maxtone-Graham: A 100 Passenger Years
Knut Kloster: Industry Creator
Ted Arison: The Century's Shipping Giant
Arne Wilhelmsen: The Bigger, The Better
Nicola Costa: Developing Europe
Ed Stephen: Market Was Always There
Bruce Nierenberg: More Homeports
Warren Titus: Proactive Industry
Stanley McDonald: Full Ships from Day One
Barney Ebsworth: It's All About Marketing
Lord Sterling: Worldwide OutlookLord Sterling: Worldwide Outlook
Joe Watters: Passengers Want Stimulation