On Saturday, July 29, 2023, Ponant's CEO Hervé Gastinel and Captain Michel Quioc hosted over 50 dignitaries aboard the Paul Gauguin to celebrate 25 years of The Gauguin Experience in French Polynesia.
Among attendees were French Polynesia Minister of Health Cédric Mercadal, attending on behalf of the President of French Polynesia and Minister of Tourism Moetai Brotherson; High-Commissioner of the Republic in French Polynesia Eric Spitz; international tourism partners; as well as local officials and partners.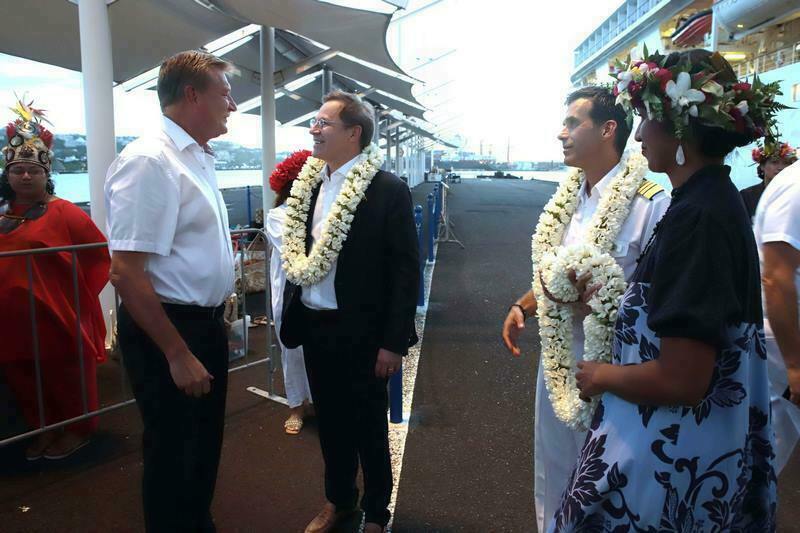 Guests onboard the sailing also enjoyed a traditional show by O Tahiti E under the direction of Marguerite Lai, followed by a fireworks display in celebration of the milestone.
 "We are immensely grateful to all our partners, both within and outside of French Polynesia, whose unwavering support have led to the continued success of the beloved Paul Gauguin," Gastinel said. "Together, we have brought 250,000 travelers to this beautifully unique destination that we have called home year-round for the past 25 years contributing more than $26 million annually in the development and the economy of these islands."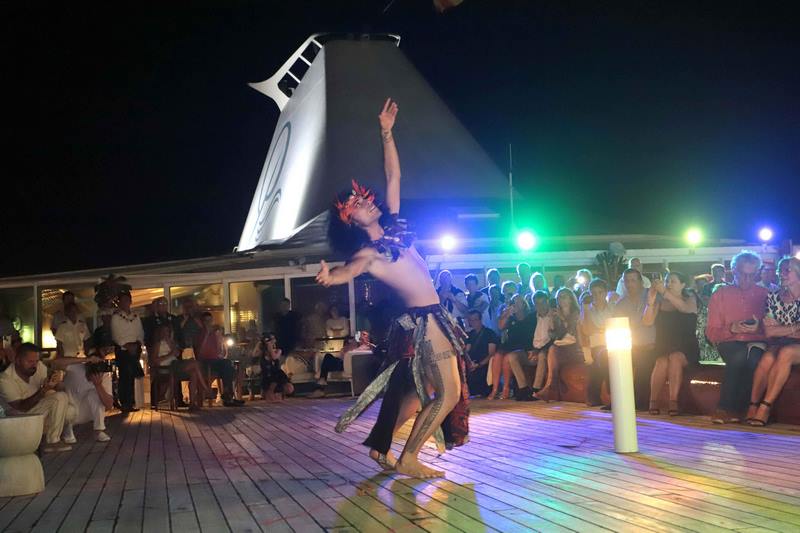 Minister of Health Mercadal said: "Thanks to your combined efforts, each island visited was able to benefit from many economic benefits and in this we would like to thank the shipowner, Ponant, who continues to believe in our destination.
"In short, the 25th anniversary of the shipThe Gauguin is an exceptional opportunity to celebrate a long history of exotic voyages and discoveries in one of the most beautiful and fascinating places on the planet: our country."